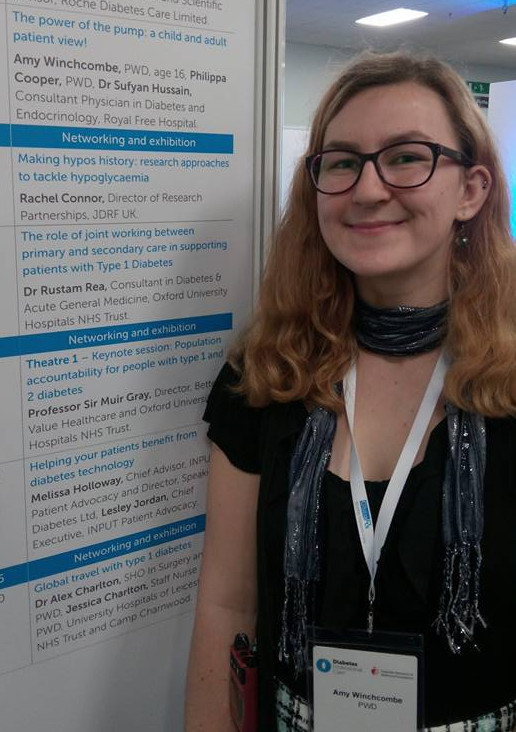 As a parent you sometimes get a wake-up call that your job is done, that your child no longer needs your assistance in one area of their life. Be it walking to school, going to the cinema or shopping, catching the bus or train, or managing their Type 1 diabetes.
I've never been a fan of the they-need-to-deal-with-this-themselves-now-they're-XX-years-old school of diabetes management, after all Amy's got enough years of having to deal with Type 1 by herself ahead. We've always been a team, starting from when us parents did most of her care post diagnosis, to now where we do very little with her day to day management. There's days when we never ask if she's done a BG check, or how her levels have been, because we know she will have done them as she sees fit, and we know she will have changed her insulin pump set when needed. Now that she's riding a moped the importance of BG management has been raised higher, and knowing the rules of checking/driving/hypos she manages this well too.
Disclaimer
Before reading on can I just apologise if this appears to be a bragging post, it is, I can't help it. Sorry…not sorry.
DPC2017 – the Diabetes Professional Conference
Thursday 16th November marked another moment of realisation. Amy, aged 16, stood in front of a room full of health care professionals (HCPs) at Olympia as part of the Diabetes Professional Conference 2017 (DPC2017). She told them why she loved her insulin pump, how it had changed her life, how it had given her more time in the day, and most importantly how it helped her cope with life with Type 1 and a fear of needles. She stood there proudly showing her pump.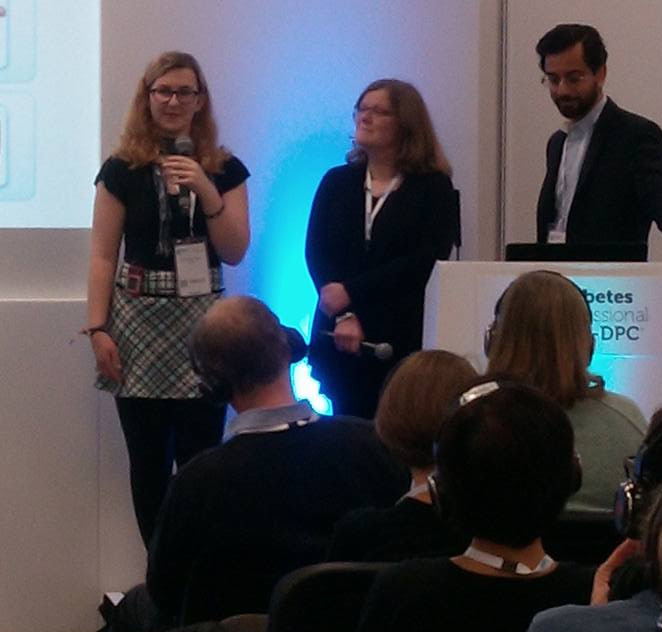 She'd done similar stuff before, she'd spoken in front of 200 HCPs twice before but then the answers she gave were very short. She'd presented Nightscout and WeAreNotWaiting alongside me to Directors at JDRF and Diabetes UK, and to the team at Oxford. DPC2017 was different, as she stood there – alongside my friend Philippa and Dr Hussain – she answered Dr Hussain's questions, elaborating on them with anecdotes and telling stories about school life, German exchange trips and the difference between two holidays in India, one on MDI, the next one using an insulin pump.
During 'Any Questions?' one HCP asked Amy about CGM and Nightscout – as that information was on the slide being shown – asking her how it helped. For me this was the epiphany, it was unscripted but Amy answered well, going into detail about how we used Nightscout to help with her GCSEs and how she felt it was a safety blanket to support her own management.
Thinking back to diagnosis I can't imagine we'd ever have thought she'd be where she is now.
DISCLOSURE
No payment other than travel expenses was received.
Amy did receive a mahoosive feeling of satisfaction though.