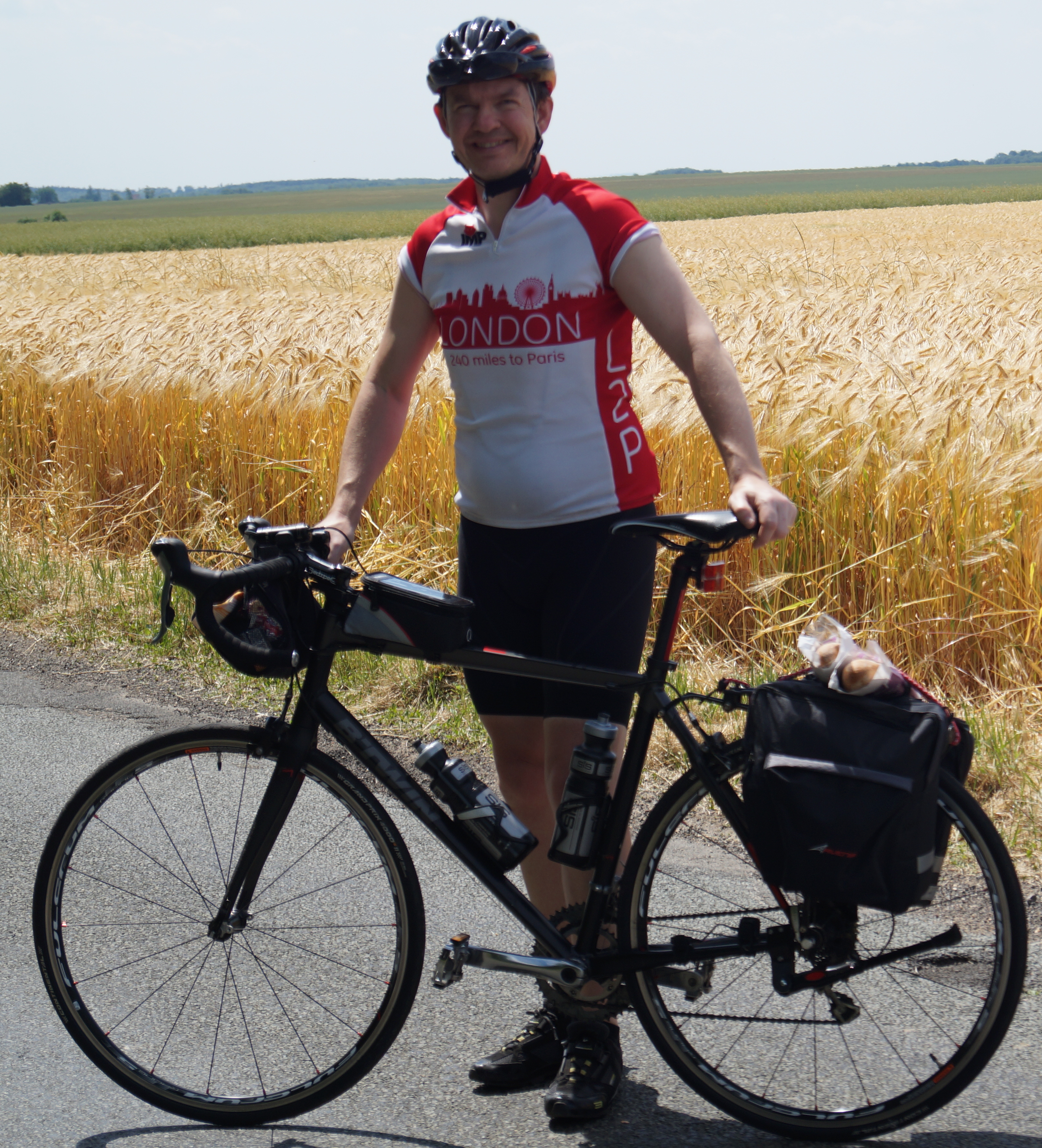 I'm always fond of having a souvenir of somewhere I've been, something I've done and I prefer it when that thing is practical.
Clothing is often a favourite and I was made up in 2015 when I managed to find a London to Paris cycle jersey but I've put on far too much weight to even think about wearing it again and arguably it never fitted anyway.
With 12 Diabetes Dads doing this trip I wonder if it was possible to get something made, something personal whilst practical at the same time.
Cycling jerseys and shorts were out, the quantities you'd need to order to make it worthwhile were too high and we're all different sizes – although it appears we're mostly in the XL and XXL categories…and that's before they wine, cheese and baguettes we'll be consuming.
Taking one look at my now aging water bottles the idea came to me, could we get some bottles custom made, with our own design?
Well yes, we could, so we did. Et voila.


Suppliers, Quotes and Costs
I searched the internet, got a few quotes and decided to go with Bottles & Bags, a small family run business specialising in this sort of thing. They've lots of different bottle types, sizes, colours and after a few chats with Caroline from Bottles & Bags I got a fixed price for the Gripsport 750ml bottles with one print colour and delivery for a shade under £210.
If we wanted a second colour it would be another £30 on top, for three it would another £30 on top of this. So in the interests of keeping costs low I opted for a single colour, the JDRF blue, printed on translucent bottles.
It's possible to select different colour tops and you can mix and match within your order. One of them closely matched the JDRF blue too which was perfect.
Designing a template
I still like the header design of my London to Paris Cycle Ride web site, especially the blue skyline silhouette so I wanted to feature this. I wanted London to Paris 2018 in there and the JDRF logo to take center stage.
Bottles & Bags supplied the template with the instructions that it has to be 300DPI and its print size should be 140mm wide by 110 high maximum.
To do this I used the free graphics software GiMP.
This was the final design, although in the end I chose to get the printers to match my logo colour to the pantone colour of the blue lids they had, I think it works out well.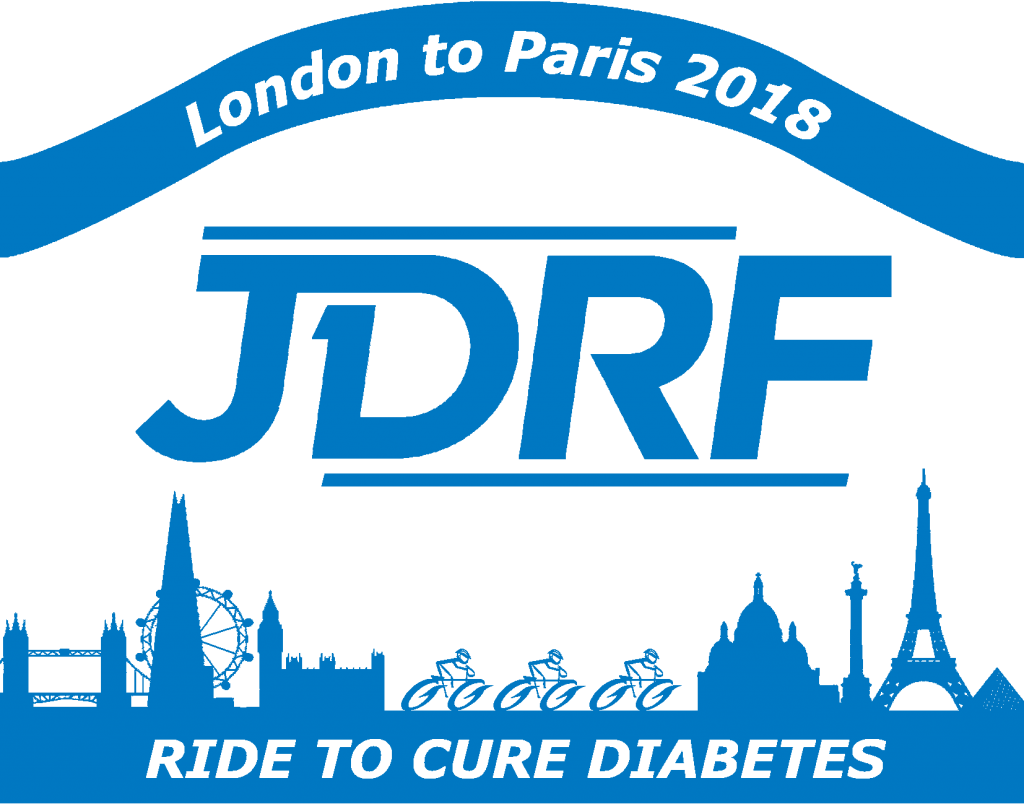 Still too many bottles
Even 50 bottles was too many so after a chat with JDRF I offered some for sale to members of the Cycling @ JDRF UK Facebook group, at a slightly inflated cost of £5 a bottle – any excess will of course be put into the Diabetes Dads London to Paris fundraising pot. At least this means that all the Dads don't need to have four each…although I'm so excited by these I'm having four.
Can you spare a pound or two?
If you can spare a few quid you can help us raise money for JDRF UK using this link: https://www.justgiving.com/fundraising/diabetes-dads.
Or donate by texting DDTP50 £1 to 70070. You can change the '£1' for any amount, e.g. '£1000' 🙂