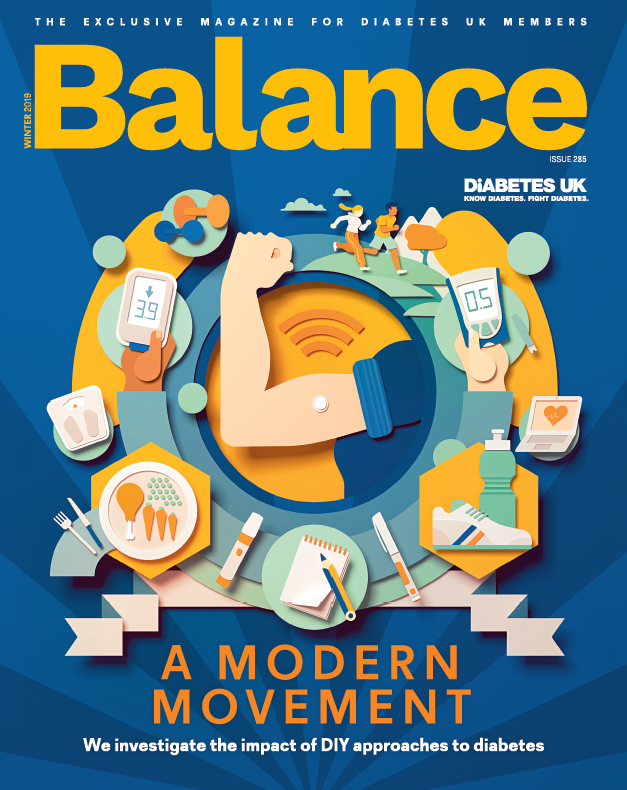 The out-of-the-blue email from Diabetes UK asked if Amy and I would be interested in doing an article for the Relative Values section of their Balance magazine, a smallish feature towards the back of the magazine.
Weeks later both Amy and I were telling our stories to Balance's editor Louise, who had the unenviable task of turning two 30 minute conversations into a few paragraphs each. Whilst our stories were about life and diagnosis we also talked about Nightscout, WeAreNotWaiting and the DIY looping Amy's been doing on and off since March 2018. I'm aware of the worries Diabetes UK might have about featuring looping stories so publicly, but I was pleased they wanted stories like Amy's out there.
Then came the bad news, or so I thought.
My conversation with Louise went something like this:
Me: Hi, how's the article going, is the final proof good to go to print now?
Louise: Well, there's been a lot of talk at Head Office and people think…
Me: Oh?! [*thinks* oh, that's it, it's been scrapped]
Louise: …it deserves to be a bigger article.
Me: Oh heck *smiles*
Louise performed a major rewrite to combine our separate stories – and other stuff – into a five page special about DIY diabetes solutions, and that's what you'll be able to read in the edition of Balance which lands on doormats around the UK today or tomorrow.
Here's a link to the web version of the article: Diabetes UK: In the Loop, which is similar but different to the Balance article, so why not take a read of that (too).
If you would like to receive future copies of Balance then why not become a member of Diabetes UK.
Interested in looping? Read Tim's guide to looping first, and join 'Looped UK' and/or 'Looped' on Facebook.
Interested in Nightscout? Join 'Nightscout UK' and/or 'CGM in the Cloud' on Facebook.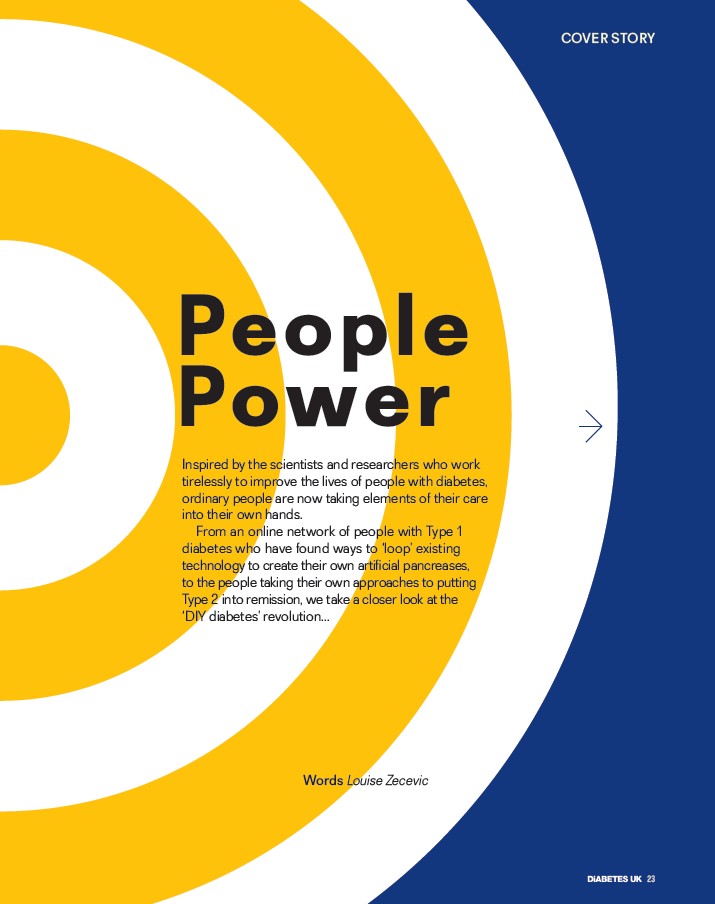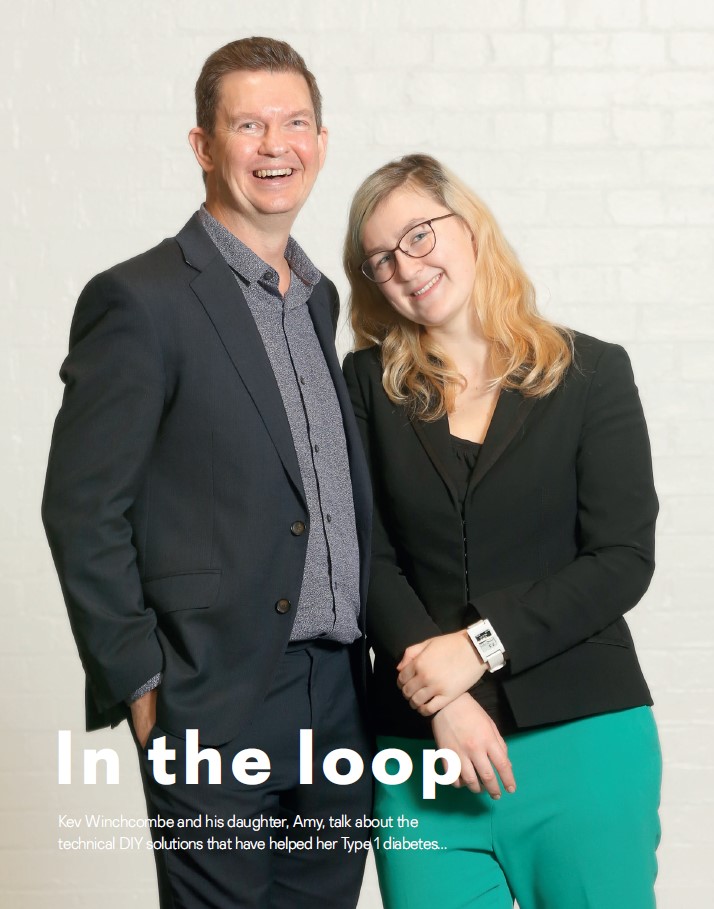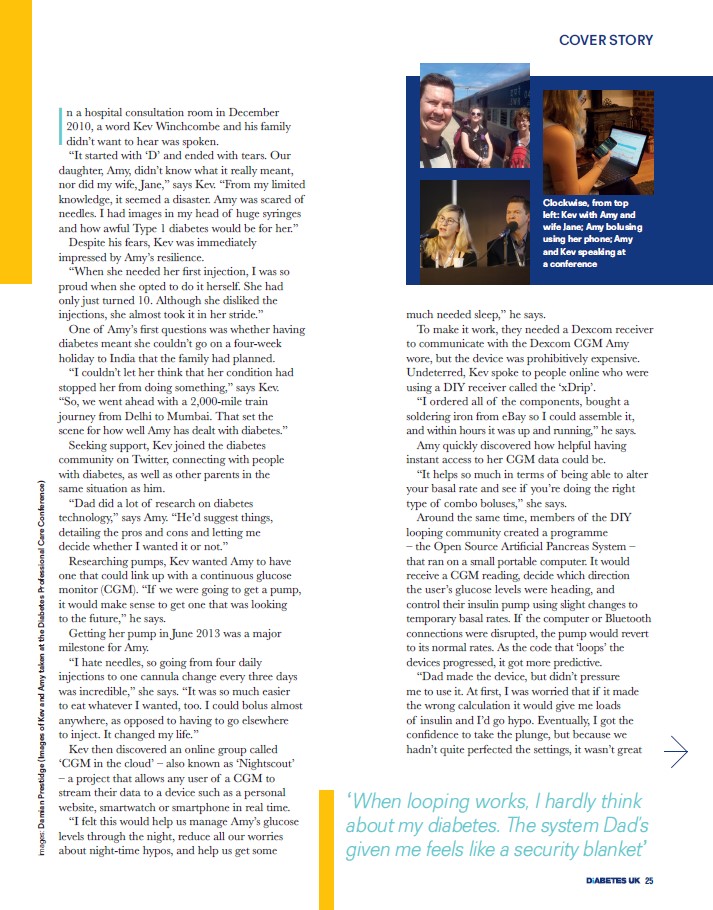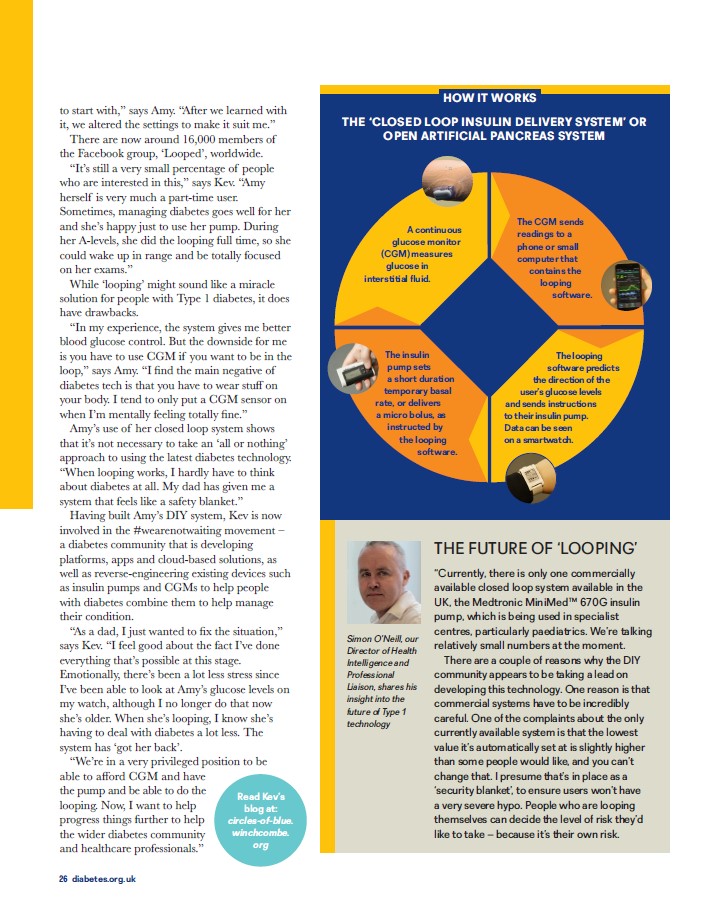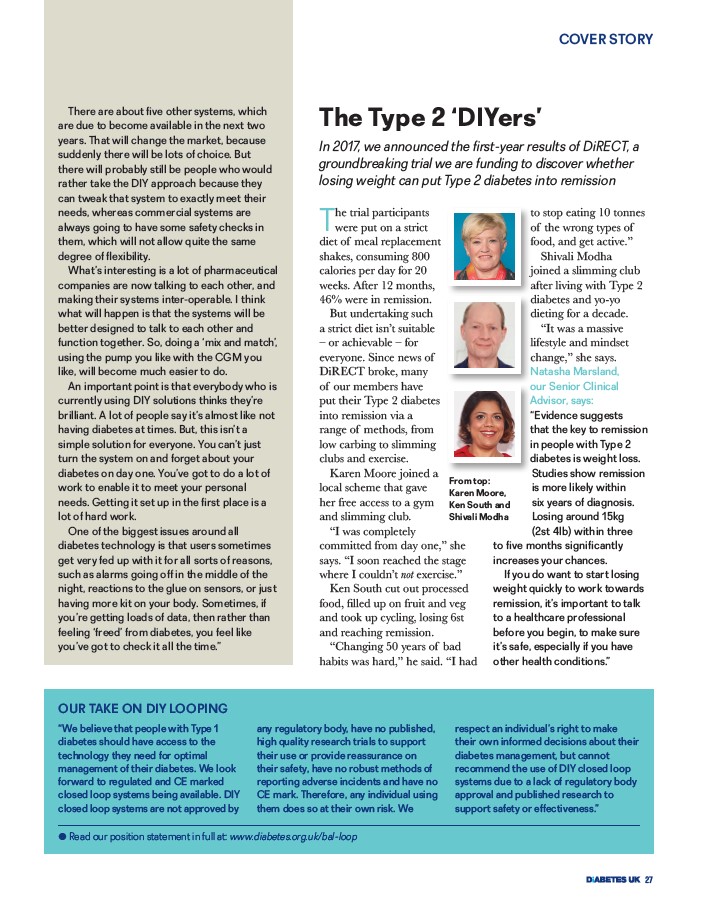 DISCLOSURE
We received nothing for doing this, except a cracking set of photos from our photo-shoot for the article, thanks Diabetes UK and
Damian Prestidge
.
DISCLAIMER
Just in case you read the article and think I designed anything, I didn't, we're just standing on the shoulders of giants from the community who have worked tirelessly and selflessly to design systems which thousands of people, like Amy, have benefitted from.