The raffle is now closed, the winner was Claire Reidy
Here's a video of the draw being done…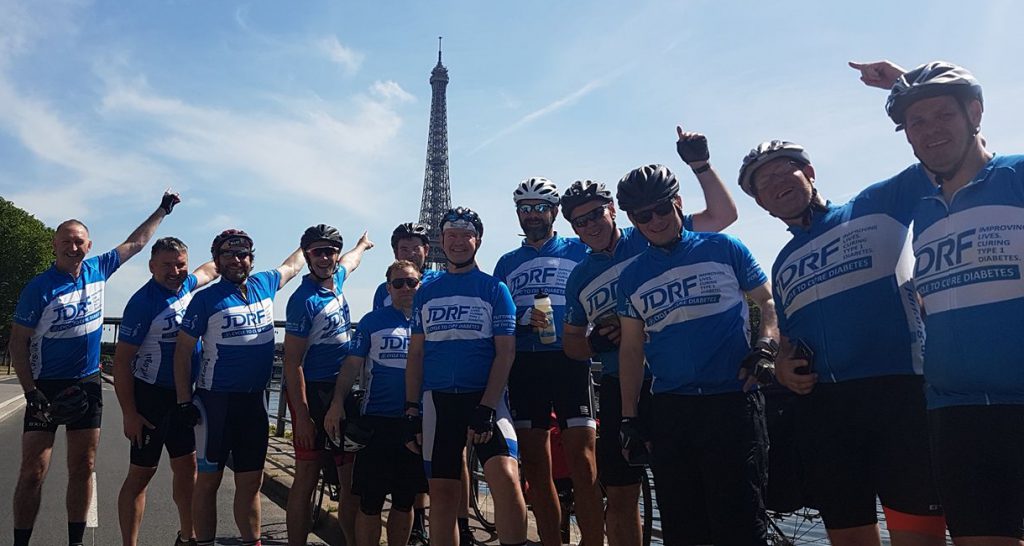 Introduction
Us Diabetes Dads had a great ride to Paris, we've been back a few weeks now – yes, yes, I'll do some videos soon. Hopefully some of you managed to follow the fun on our Facebook page – London To Paris Diabetes Dads.
Fundraising went so much better than we expected, topping £13000 so far – thank you, thank you, thank you – but we've got something left before we close the fundraising down…
Dexcom has generously donated a starter kit for the brand spanking new and shiny Dexcom G6, which 900 of us UK people saw this week on Dexcom's release webcast.
If you've already donated to our ride already you can still enter this raffle.
What's the prize and how much is an entry?
Up for grabs is one Dexcom G6 starter kit worth £159 (exc VAT), which consists of one G6 transmitter and three sensors. It's enough for you to trial G6 for 30 days if you use it continuously, or 3 lots of 10 days if you don't. The transmitter will last longer if you decide to buy more sensors afterwards.
The G6 is a vast improvement on any previous Dexcom product, and let's face it they were pretty damn good. It doesn't need calibrating, it lasts officially for 10 days, it's slimmer and its inserter doesn't scare the daylights out of you.
Entry is £5 for one chance. If you wish to have more chances you can – just like you would when buying multiple raffle tickets – you just need to donate multiples of £5 when you enter.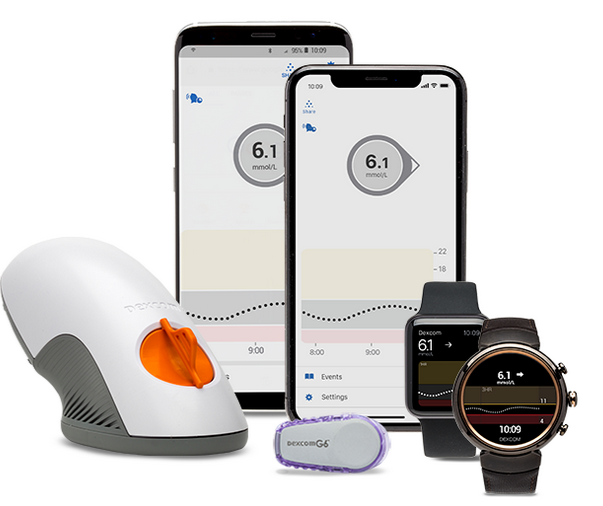 (Note: it's only the transmitter, the sensors and the inserter you get, no phones, no watches)
How do you enter?
NOTE: This is open to UK residents only.
Read all this stuff below then head over to our ride's JustGiving page to enter, see link at bottom of this section.
On our Just Giving page donate £5, or multiples of £5 to get more chances.
Make sure your name is correctly set up, so that we can announce the winner in July.
DO NOT SELECT GIFT-AID.
You will need to go back to the JustGiving site on 20th July to check whether you've won.
IMPORTANT:Please let me know you've entered via Twitter or message me via Faceboook.
Okay, now click this link: A Dozen Diabetes Dads Do London to Paris
When is the draw and how will it be done?
After the World Cup finishes we will collate a spreadsheet of people who have donated a multiple of £5 between 16th June 2018 and 15th July 2018.
If you've donated £5 you'll get one line in the spreadsheet, if you've donated £500 🙂 you'll get 100 lines in the spreadsheet.
The winning entry will be chosen by placing each entry into a bowl and chosen at random.
The winner's name will appear on the Just Giving site and here once the draw is over, details should be published by 20th July.
PLEASE COME BACK TO CHECK WHETHER YOU'VE WON AS YOU WILL NEED TO CONTACT US TO GIVE US YOUR FULL CONTACT DETAILS.
We will pass the details of the winner to Dexcom and they will contact the winner to arrange delivery of the shiny new G6 starter kit.
Here's some raffley legally stuff
This online 'raffle' is legal because JDRF now hold a Small Society Lottery registration with their local council, Islington, it's reference LN/18477-100518 if you're interested.
To be honest it's taken us ages to get this licence, and we'd wanted to do this 'raffle' before we rode to Paris but getting it right (and legal) was important so we just had to wait until now. But as a bonus the offer is now for a G6. Woohoo.
Here's an incredibly important disclaimery type thing
Dexcom has provided us with this chance to increase our fundraising.
They want nothing in return and never actually expected us to be in a position to raffle it online, but now of course they'll get a little marketing in return, but that's not something they expect.
Kudos to Dexcom for helping us with our fundraising and special thanks go to Gerald and John for helping us.
Dexcom has also giving us this opportunity knowing full well that half of the Dads on the trip as Nightscouters. It's refreshing we're still friends and can talk openly.