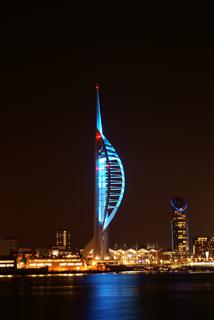 It's hard to believe yet another year has gone by in the Diabetes world, here's a little bit about what's been going on.
But first, it's my blog's birthday; 2 years old today (well actually yesterday but let's not worry about that minor fib). Its visits have doubled since the first year's statistics: I'm pretty darn amazed with that. What really pleases me is that I can see from the stats that people have searched Google and found the answers in my site, that's kind of why I started it in the first place.
In December 2013 my daughter Emilia decided to take part in the TrialNet study at Bournemouth. It was two long months before we found out her results (and mine) were negative which pleased us, although we were saddened to hear that a friend's result was positive.
Christmas and Amy's Diaversary (29th Dec) came and went and her 6 month old Animas Vibe insulin pump made life easier during the festive period.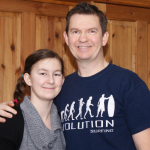 Early in the new year I started my shifts as a national peer supporter for Diabetes UK, answering phone calls once a week and helping people find solutions to problems, or giving them ideas from the experiences we've had in the family. It's proved to be really rewarding.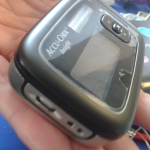 March was a whirlwind on a particular day, the 15th, which saw us have two back-to-back diabetes events, doing their impressions of buses and policemen (none around, then there's two). The first was an education day held by the local Type 1 families group Seahawks where amongst many other things I got to check out Roche's latest pump, the Insight. It a great event and I was sad to rush away from just after lunch. But rush we must as Amy was doing a sponsored Indoor Skydiving in aid of JDRF along with lots of kids we knew pretty well; she loved it, every minute of it.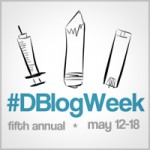 In May I joined in with blog week and I remember how nervous I felt when releasing my poem for Tuesday's entry: A Childhood All Gone. It turns out I needn't have been so nervous and I think that's turned out to be my most favourited/Retweeted/Liked blog post ever.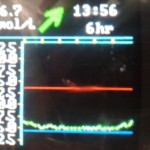 Earlier in March Animas got the green light for use of the Vibe pump with Dexcom CGM for children, something we'd be waiting for since June the previous year. One year after getting her pump Amy went live with CGM and what an eye-opener that turned out to be.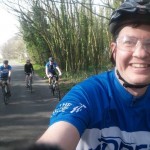 June also saw me cycling 100km around London overnight with a group of friends in the Nightrider charity event, where my local group of 8 raised £2700 for JDRF. On the plus side the training for it and switching to a healthier diet has also seen me shed 1.5 stone.
My personal highlights for this last year though involve each one of my kids. First Amy spoke in front of hundreds of Paediatric Health Care Professionals in a transition chat set up by the wonderful Dr Kar from QA Hospital in Portsmouth. Secondly, it was Emilia's prom and a combination of pride and tiredness (from Dad-taxi pick ups at 3am) made me quite reflective: The Forgotten Sibling.