Thursday's topic:Yesterday we opened up about how diabetes can bring us down. Today let's share what gets us through a hard day. Or more specifically, a hard diabetes day. Is there something positive you tell yourself? Are there mantras that you fall back on to get you through? Is there something specific you do when your mood needs a boost? Maybe we've done that and we can help others do it too?

---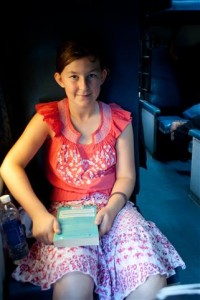 From day one – okay it was probably more like day 101 – we tried to get Amy to be proud of her diabetes and not let it stop her achieving whatever she wanted. It's a bold statement to make and one that on some days seems a mega-distance away but on the whole it's achievable and spurs her and us on to do things that we probably wouldn't have done if she'd never been diagnosed. It was around day 101 that we started planning our month long backpacking trip to India, something which made us very nervous – because of Diabetes, not India – but something which made us feel much stronger upon our return. Whenever I see photos of that trip it reminds me what a leap of faith it was, how we dealt with it and the sense of achievement we got from it. On top of that it was a bloody great holiday.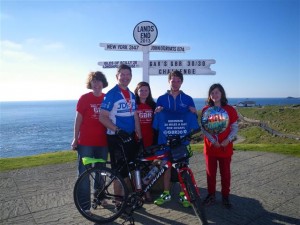 On Saturday at a JDRF Discovery Day in Reading there was a talk by Gavin Griffiths (aka 'Diathlete') who runs ultra-marathons without letting Type 1 Diabetes stop him. He started by asking the audience whether they saw Type 1 as a good thing. No-one held up their hand, although I raised mine halfway for a second before putting it down. Of course I couldn't feel that it's totally a good thing, to see what Amy has to go through, but I truly believe we're all better people for it. Gavin has showed that with the right preparation and training it's possible for someone with Type 1 to running the length of Great Britain (900 miles!).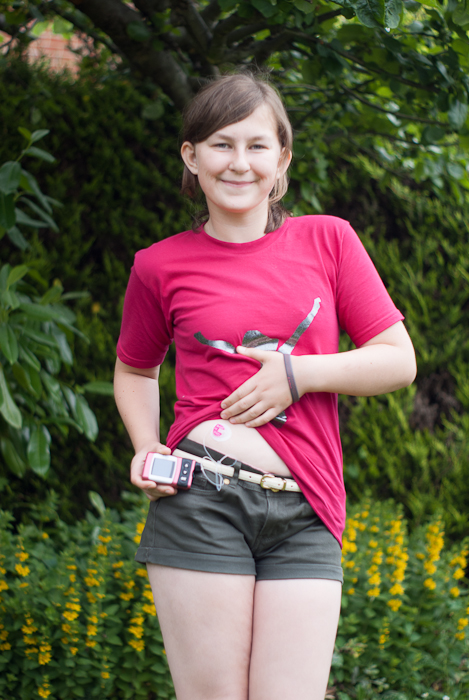 Taking part in Gav's GBR30/30 challenge made Amy even more determined to kick diabetes' arse and it increased her advocacy for Diabetes. I see this in effect whenever we go to a diabetes event and someone sees her pump, which happened like clockwork at the JDRF event last Saturday. Amy had 6 or 7 adults and children all listening to every word she said as she described how having the pump has made life so much better for her and why it's so 'awesome'.
So our mantras could be that 'diabetes will not stop us' and 'we are stronger now than before'. Remembering the good things we've done certainly helps when feeling down a bit.
But those mantras are no good when you've just had enough.
Luckily last July we attended a great event named 'Greater Minds Inspire', organised by Zoe and Hedgie Pricks Diabetes, which had many inspirational people with Type 1 each talking about their achievements. Every one of them was brilliant and Amy certainly started to see that she needn't stop doing things because of having Type 1.
But it was a video from Joe Solowiejczyk which was shown at the event that I remember when things are getting a bit much I remind myself of what he said, especially about meltdowns (about 1 minute in).
httpv://www.youtube.com/watch?v=SzEuEl4GiuU
I really like the bit about planning to have a meltdown day, seems like a thing we should plan too. We let Amy have food-meltdown-days when she has whatever she wants and we deal with any glucose level issues later. She still carb counts during these days but with so many boluses and the stacking of insulin things inevitably go badly. But within 24 hours any 'bad' levels are forgotten and all she can remember is that she had a cracking food day.