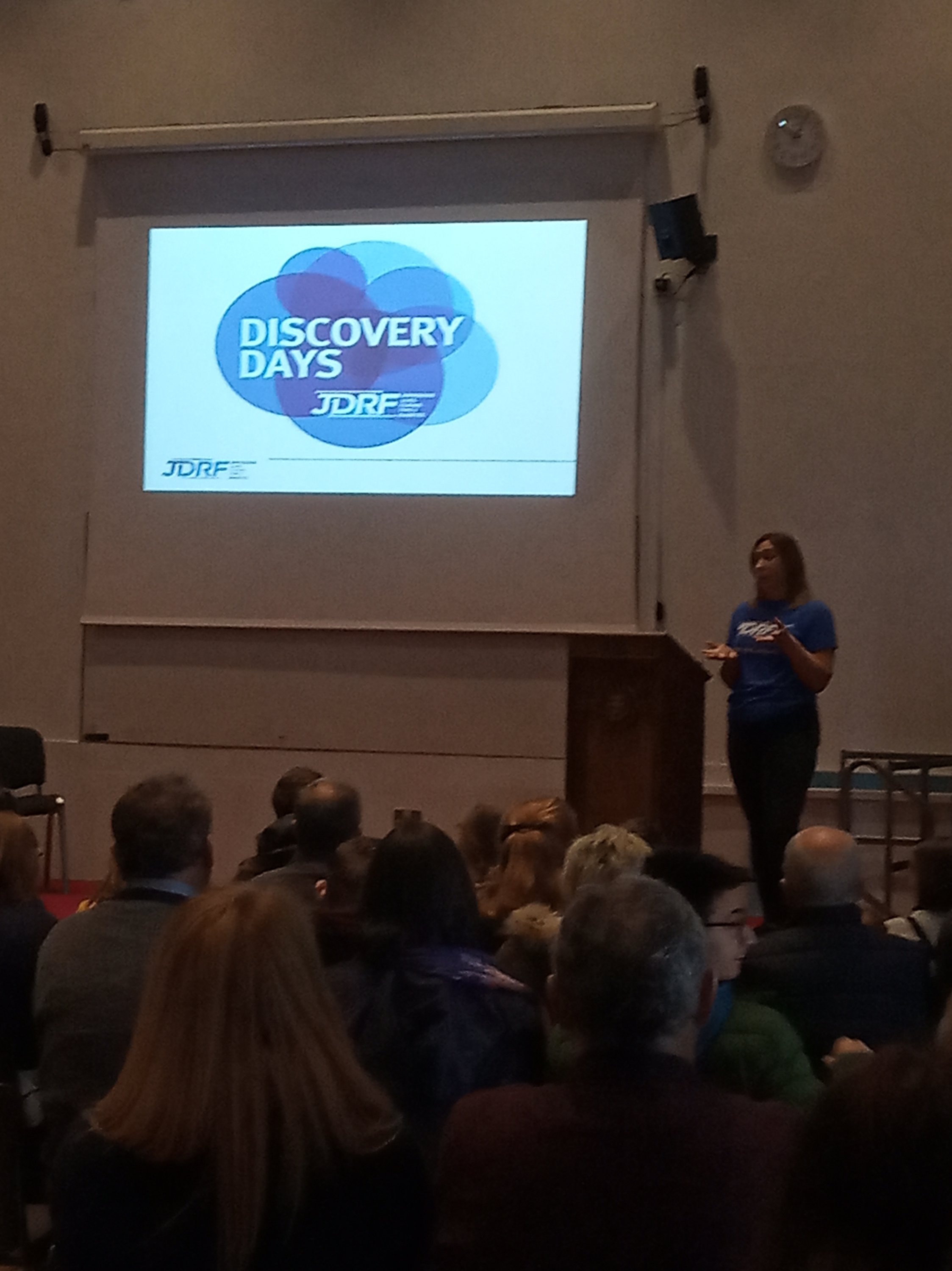 Two days after presenting about DIY looping at the Diabetes UK Professional conference, I had another groundbreaking experience: presenting #WeAreNotWaiting at a JDRF Discovery Day.Rolling back to January 2016, Amy, Stuart, Kate and myself presented to the board of JDRF, a wonderful team all amazed at what the WeAreNotWaiting community had done.
"Would it be possible for us to present this at JDRF Discovery Days?"
"No" came back the somewhat unsurprising answer, after all none of this is clinically trialled or approved.
Many of us kept chatting with JDRF behind the scenes, keeping them abreast of last DIY tech, and were happy to see their open source initiative released in 2017.Late last year when I finally asked the same question again, receiving a "Yes", which I then promptly forgot about what with the many other plates I'm spinning.Luckily Matt Guy (of Little D) was on the case and – with the help of JDRF's wonderful Abbie – secured the first ever spot for WeAreNotWaiting to be spoken about in detail at a JDRF Discovery Day, the first of its kind.
Wow, was this really happening?
Yes, and we had a whole hour to talk about DIY tech solutions.
The agenda was set
Matt and his family's journey with DIY tech is a rather good one, so he'd talk for 30 minutes.
Tara would talk about her journey with Type 1 to building Loop, the DIY system which runs on Apple devices.
I would then present a cut down of my WeAreNotWaiting talk, focusing on looping, explaining all the versions.
The day arrives
Setting up the Nightscout stands again felt so familiar, but today was different, and it meant quite a lot to be part of this. Matt and Tara arrived, plus over a hundred people and we were ready to go. Setting up alongside the pharma reps we've come to know very well, especially Helen and Jamie.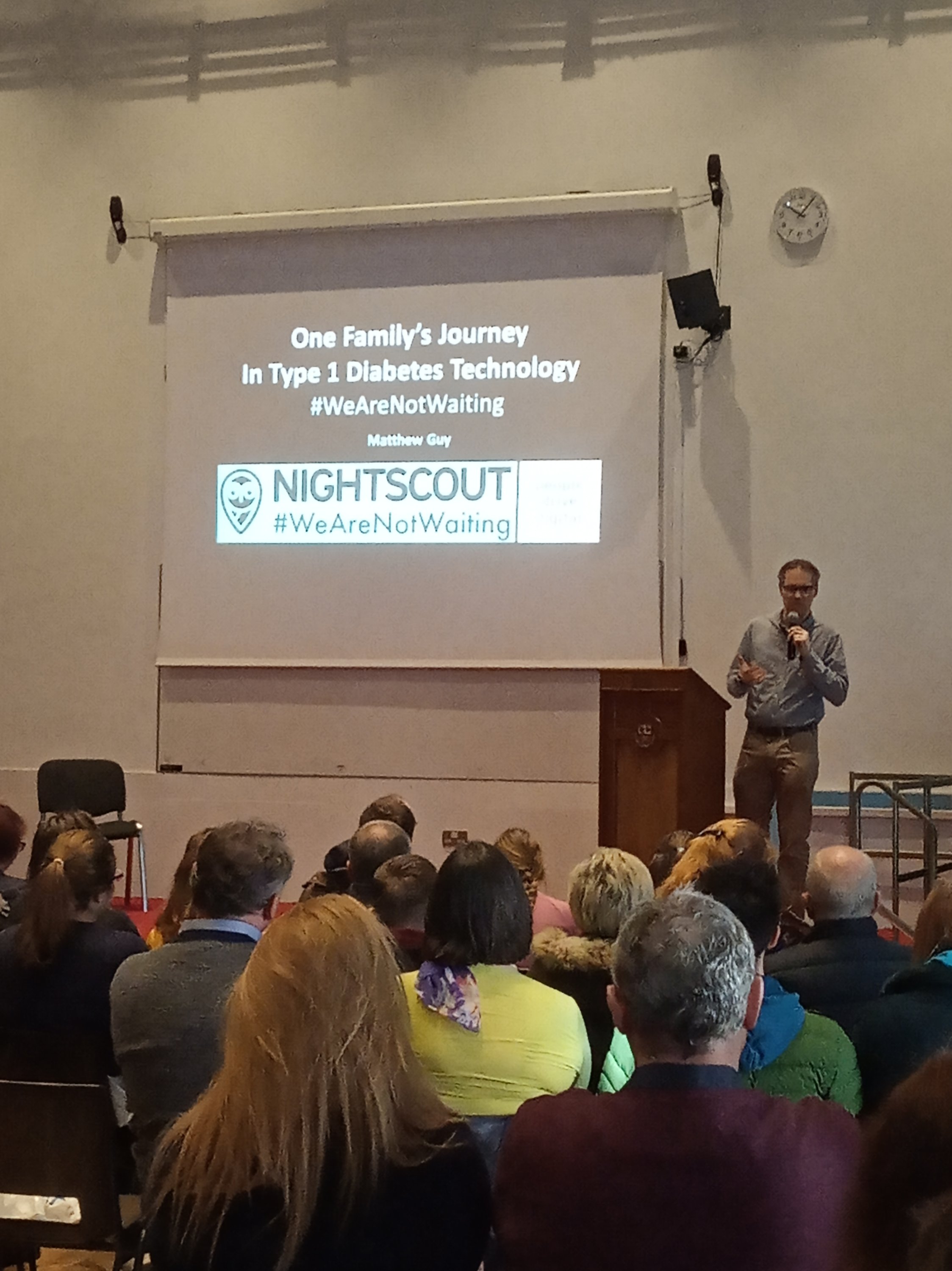 Matt's journey using tech for his daughter (who has Type 1)
I could listen to Matt telling his story for hours, he's such a great presenter, thought-provoking, funny, factual, and not to forget an all-round blooming nice guy (no pun intended). Speaking about diagnosis of his young daughter, their rollercoaster ride of diabetes and how they did anything to gain a slight advantage in managing his daughter's diabetes. I remember well the day he set up the sound software to listen for the different beeps of a 640G pump, such a great idea.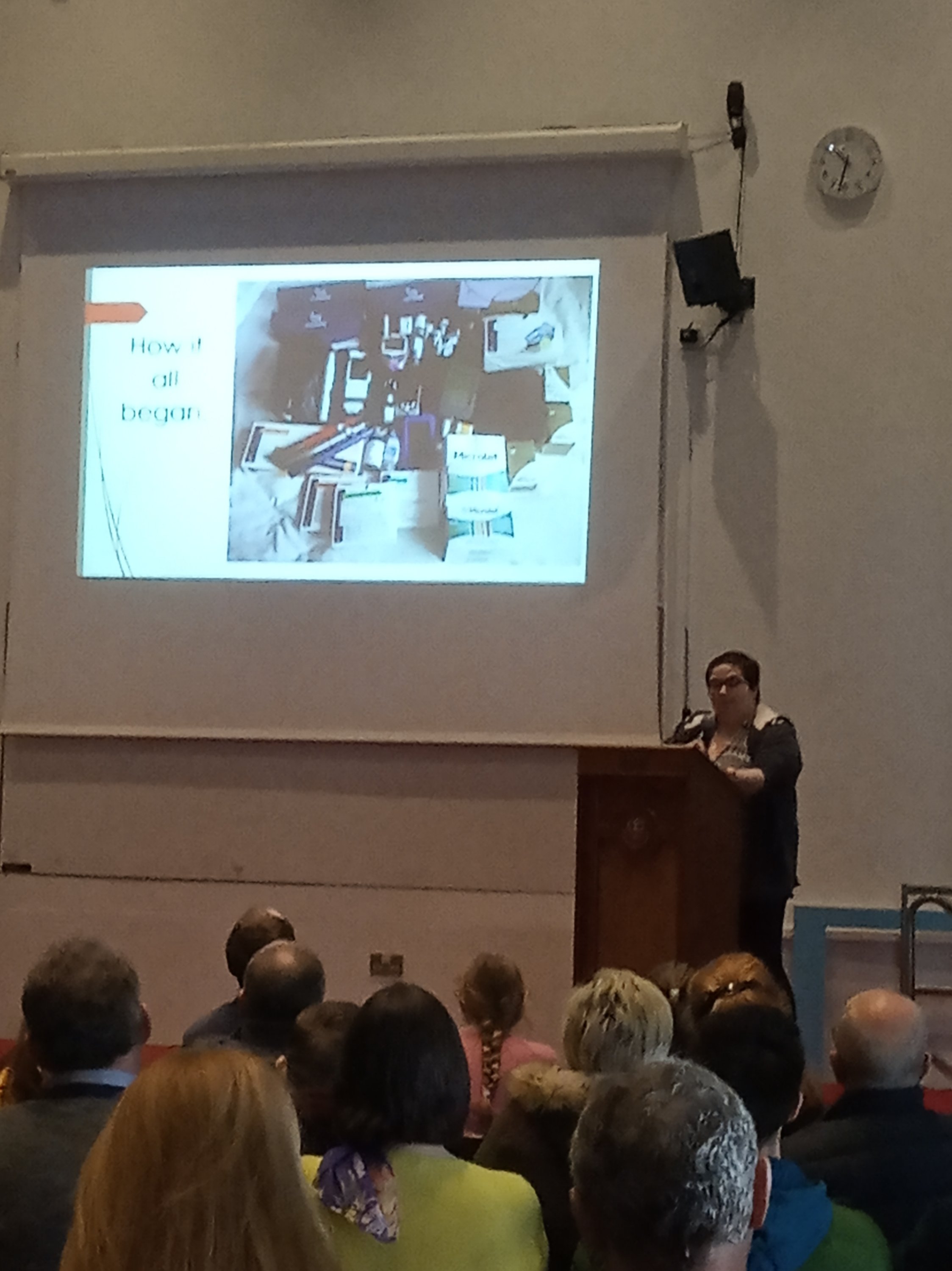 Tara on using Loop for herself
Tara's story is very different, diagnosed with MODY-3, and no chance of getting a funded pump she had to go down the DIY route. As an iPhone fan the best solution for her was to use 'Loop'. Tara told me how nervous she was about presenting but you'd never have known, she spoke so well about her experience, about Loop and how it's worked for her.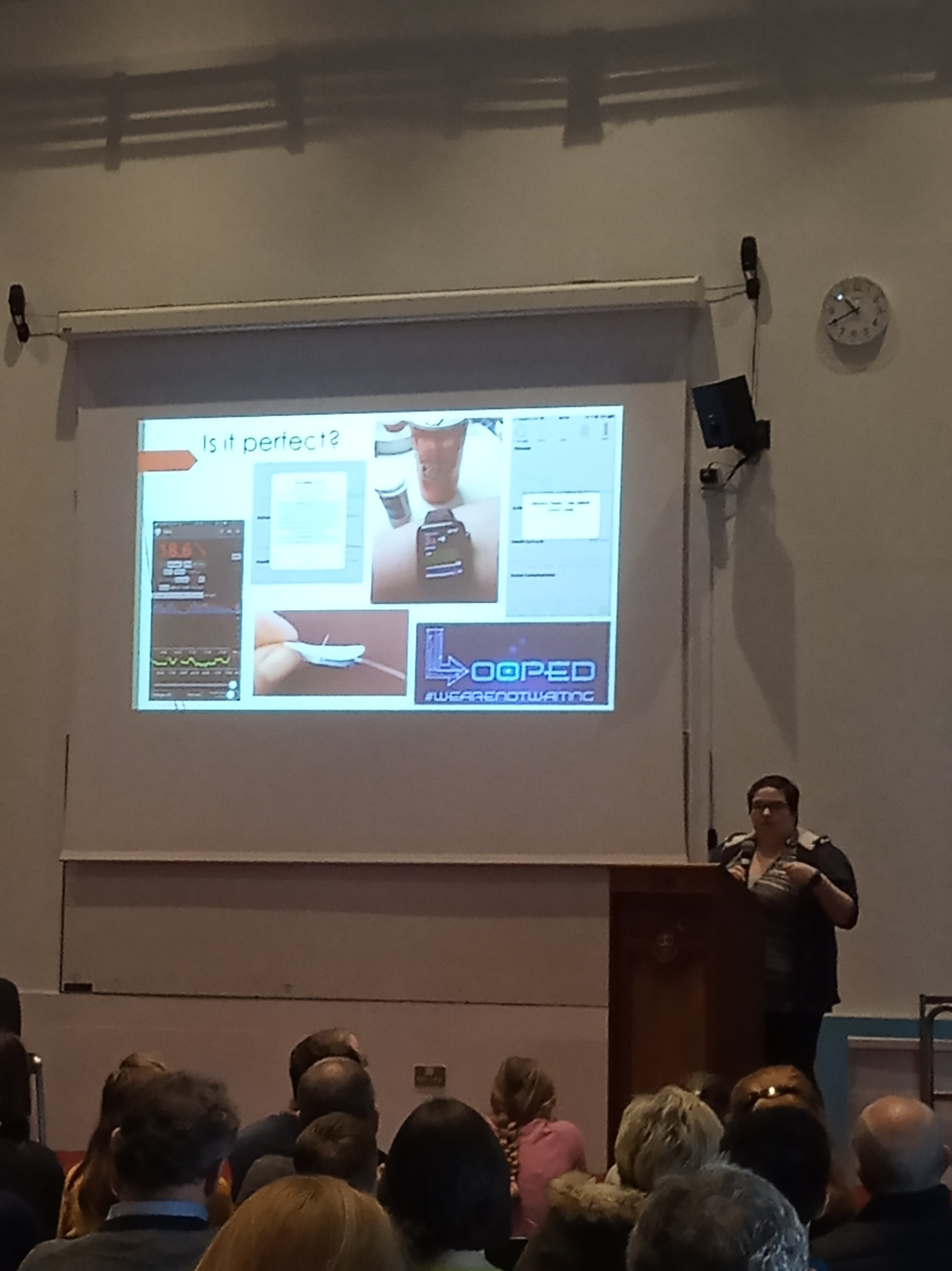 I first met Tara at a presentation I gave at the Sugarbuddies conference back in September, where I'd already tapped her up to talk about Loop for a few minutes, which got extended due to the interest in the audience. I feel Tara and I may become a local looping double-act and I've already asked her to help at a presentation in April.
And on to little old me
"My first thoughts on today?" I started, "are JDRF mad, letting us loose on the public?". I wanted to highlight how things had moved on since 2015 when we started using Nightscout, how the charities and HCPs are reacting, and how this is now all clearly out in the open, and hence why we were there.
10 minutes was all I was meant to be on for, but if I'm honest the opportunity was so great to get so much across to so many that I deliberately overran by 50%….that's only five minutes though, so not too bad.
My online Prezi presentation is here if you want to take a look: bit.ly/jdrf190309 (although obviously context will be lost a little).
As always I told people about what others are doing, and specifically that they needed to be sure it was what they wanted and be comfortable with what they were doing.
It's Do It Yourself but it's not Do It Alone.
And what really matters…
The conversations which followed next mattered the most: JDRF were happy, we were happy, the attendees were happy.
Immediately two people said they had all the tools to loop and would look into it.
In the online forums there was some chats about the event, others ask for clarification about tech, or links to info, or ideas.
By the end of the day 8 new people/families would be starting their journey towards looping, or using Nightscout.
EIGHT!
Two weeks later
Two weeks on two of those families are already looping, first using an 'open loop' system with AndroidAPS, which as they learn and go through the objectives will allow them to close the loop within a short period.