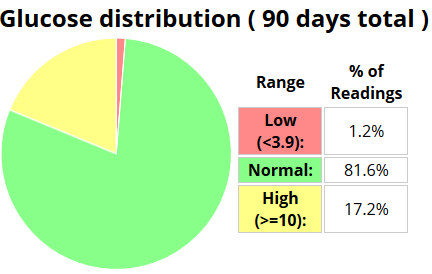 Last night's clinic appointment was the quickest one ever, not that time is a measure of a successful appointment, but it felt really nice. Normally Amy has great chats and lot of time with her normal Consultant but this time she had a Doctor she's only seen once, some time ago.
Other than clinic notes the new Consultant knew nothing about Amy's history with the pumps, she'd never seen her/a DanaRS or knew that Amy has used DIY looping part time for a while now. (Amy's not a fan of wearing CGM so has regular breaks from CGM/looping, her choice, it works well for her.)
As usual all the measurements were taken, then as soon as we'd sat down in the waiting room Dr L came to get Amy, who asked me to go in with her. She's in transition clinic so naturally she takes the lead on whether parents go in, and she always wants us there, under no pressure I should add.
Dr L asks Amy how she is.
Amy feels good, explains her diabetes just started going well again after a worse time, without her doing any changes. She feels in control, everything's fine.
Dr L: "That's great. Do you have your Diasend reports, we had trouble accessing your account"
Amy explains we don't really do that, we give them Nightscout reports as we fund CGM, so it's better than a few BG checks per day.
Dr L hasn't really seen Nightscout reports from us before, but we've given her a range of 1 week and 3 month reports (distribution/time-in-range reports, percentile (AGP-esque) chart, weekly success).
She's pleased. "Look at those graphs, that night time section is really tight".
Meanwhile the DSN asked if Amy was looping and after I nodded she explained to Dr L that Amy was looping with the DanaRS which she got in November. Amy estimated that she's looped 60% or more of the time since December.
"These results are what we'd like to see for all our patients, well done." said Dr L.
After the (not the most crucial thing but still interesting) HbA1C result was ready with its pleasing 0.4% drop since 4 months ago – which had dropped 0.4% from the one before – Dr L asked Amy some diabetes management questions (alcohol etc.), asked Amy if she had any questions ("No, I'm fine") and we left.
20 minutes.
Still had to blooming pay £1.80 for the car park though.