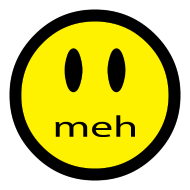 Was it really four years ago that Jane took Amy to the Doctors to find out what was wrong? Four years since the Doctor took that simple blood test and called us within minutes to tell us to go to hospital? Four years since my daughter found her childhood all gone?
We all try to be quite positive about life with diabetes in general but not today, today sucks. Big time. Turns out I don't quite feel as positive as I did last year.
Whilst I truly believe that Amy's diagnosis has actually helped in certain ways (determination to succeed, family health) I'd give it all back in a heartbeat if it meant Amy never had to do another set change, or finger prick glucose test, or think about this condition ever again.
The year ends with Amy having her lowest HbA1c yet at 7.2% and with us knowing how we could get it lower if we chose to try a little more. There's no doubt that we've done some great Diabetes related things this year and that mainly focuses around the other people/children with Type 1 Diabetes, or their parents, we've met this year. At the moment it's hard to focus on that.
So forget all those fancy electronic devices, your bionic pancreases, your smart insulin; just figure out how to swap my pancreas with hers. That'll do me, let me take this burden away from her.
I'd like to think that these words will be the last time I think about Diabetes today. But I know it won't.