NOTE: xDrip used to be called DexDrip so you might find some references to the old name in this article.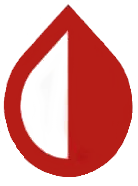 One of the key components of the xDrip device is the Wixel chip by Polollu, it's the part which reads the data from the Dexcom transmitter. To get it up and running you need to load Stephen Black's free software on it, a process which can seem daunting at first but really is simple.
In this excellent video Andrew Abramowicz takes us through each part of the installation, from the downloading of software, the installation of software, the configuration for your Dexcom transmitter and finally loading that software onto your Wixel. Below the video are the links used in the video.
httpv://www.youtube.com/watch?v=YVGqzYRQXkk
Links
GitHub repository for wixel-xdrip
wixel-xDrip ZIP file
Wixel drivers and software from Pollolu
Wixel Development Bundle
Thanks to Andew Abramowicz for letting me put this video up on my blog.
Interested in further posts about this subject? Why not like
this blog's Facebook page
and get notified of updates, or click 'Follow' using the button at the bottom-right of this page.
PLEASE READ THIS ADVISORY
a) Never make a medical decision based on a reading from any CGM device, whether certified (eg Dexcom) or not (eg xDrip). Always perform a fingerstick blood glucose check first.
b) xDrip is a DIY product, decide for yourself if you wish to use it. Build it, test it, test it again and use (if you want to) in conjunction with a certified receiver.
c) The fact that it is working for us does not mean it's right for you.
d) Never build a xDrip for anyone else and never sell one.
e) The blogs are provided for information only. We are not endorsing it for use by others, nor promoting it, just merely publishing our information as well as answering questions from previous blog articles.