Saturday's topic:Back for another year, let's show everyone what life with diabetes looks like! With a nod to the Diabetes 365 project, let's grab our cameras again and share some more d-related pictures. Post as many or as few as you'd like. Feel free to blog your thoughts on or explanations of your pictures, or leave out the written words and let the pictures speak for themselves.
---
It's quite an easy one this. It was taken yesterday as my thirteen year old daughter Amy took to the stage with other older teenagers to talk about the care they receive, transition and what their ideal service would be. I'm immensely proud of Amy for doing this, it's not something I would fancy doing.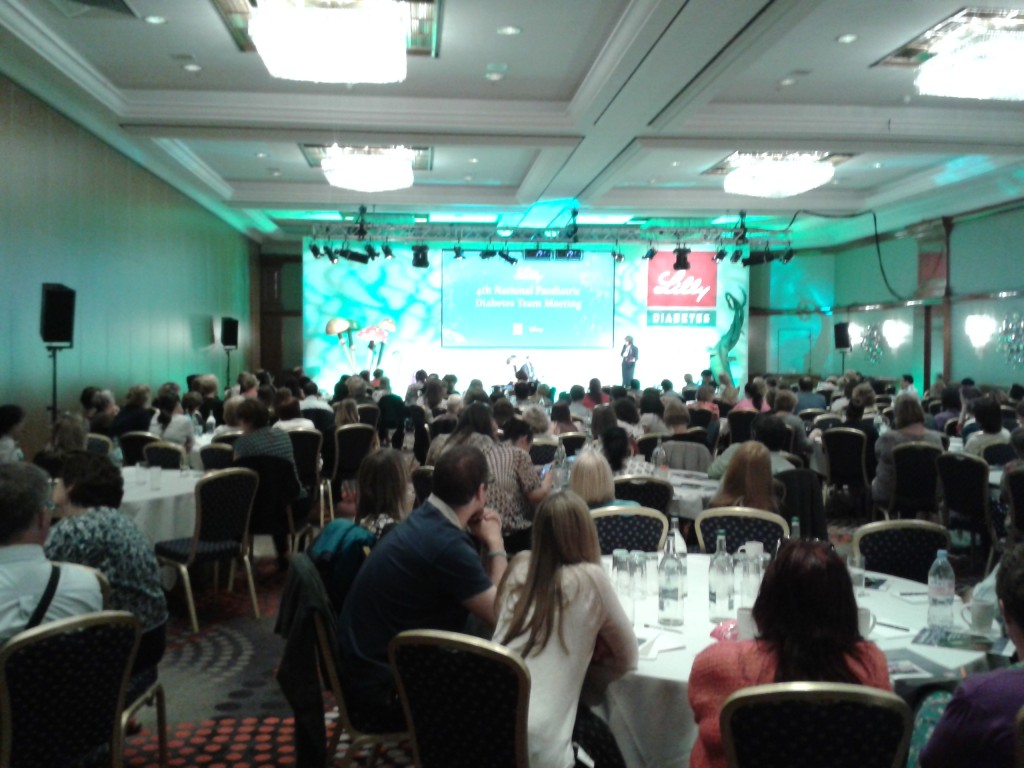 If you want to read about the event yesterday it's all in here: Amy's Chat Show at the National Paediatric Diabetes Team Meeting.