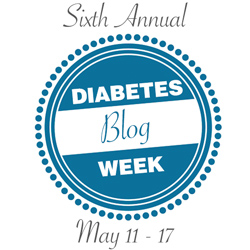 Today's blog week topic is 'Clean it Out':
What is in your diabetic closet that needs to be cleaned out? This can be an actual physical belonging, or it can be something you're mentally or emotionally hanging on to. Why are you keeping it and why do you need to get rid of it?
But first a little music
(Don't feel like you have to play this).

Pendulum, live at the B.I.C. 7th December 2010.
This could have been my best gig ever.
Back to the story
Before I clean out my closet I should say that I know much of the current thinking about how Type 1 starts: the genetic markers, the illness, the gradual destruction of beta cells.
So beta cells are destroyed by those nasty dazed-and-confused appalling marksmen Super T Cells?
So diagnosis potentially happens when 80% of beta cells have been destroyed?
So if you kept your kid in a bubble and they never got ill, their beta cells wouldn't get destroyed then they'd never get Type 1 right?
But you can't keep your kid in a bubble and they will get ill and if they've got the genetic markers for Type 1 then a diagnosis seems almost inevitable.
I know this.
But I feel this…
On 7th December 2010 I took Amy to her first ever gig, to a see Drum&Bass/Dance act named Pendulum. It was a heavy gig, laser lights everywhere, everyone dripping, it was probably not a normal only-just-10-year-old's first gig.
We'd been looking forward to it forever, both playing their albums at every opportunity, counting down the minutes.
Days before the gig Amy got the sniffles, it never went away and if we didn't have gig tickets we'd never have gone out that night.
But we did.
In the hall there was no water to be had and from memory fizzy full sugar drinks were the only thing keeping her awake. We both had a lot. It was so hot, both our thirsts were raging and the drinks never solved that. It also annoyed me that we missed a couple of songs because she needed the toilet.
But it was a incredible gig and it would be rated as my best ever if it wasn't tinged in sadness.
The following days saw Amy get worse, never getting out of this 'cold' she'd developed. She was probably really tired because of the gig too, right? That would explain her sleepiness, right?
Christmas arrived and everything was a whirlwind.
All these late nights, that would explain her tiredness wouldn't it?
Without regular meal times she drank whenever she chose, that would probably explain the getting up to go to the loo often don't you think?
We never saw anything wrong with any of this.
We didn't know what we were looking for.
Three weeks after the gig Amy was diagnosed.
To recap then, it's only when those beta cells get to a certain level that the condition develops?
On that night, if we hadn't gone out, if her body hadn't got so run down, then possibly, just possibly she wouldn't have lost so many beta cells in the following weeks.
A clean closet?
My closet doors are open, but it'll never be clean.