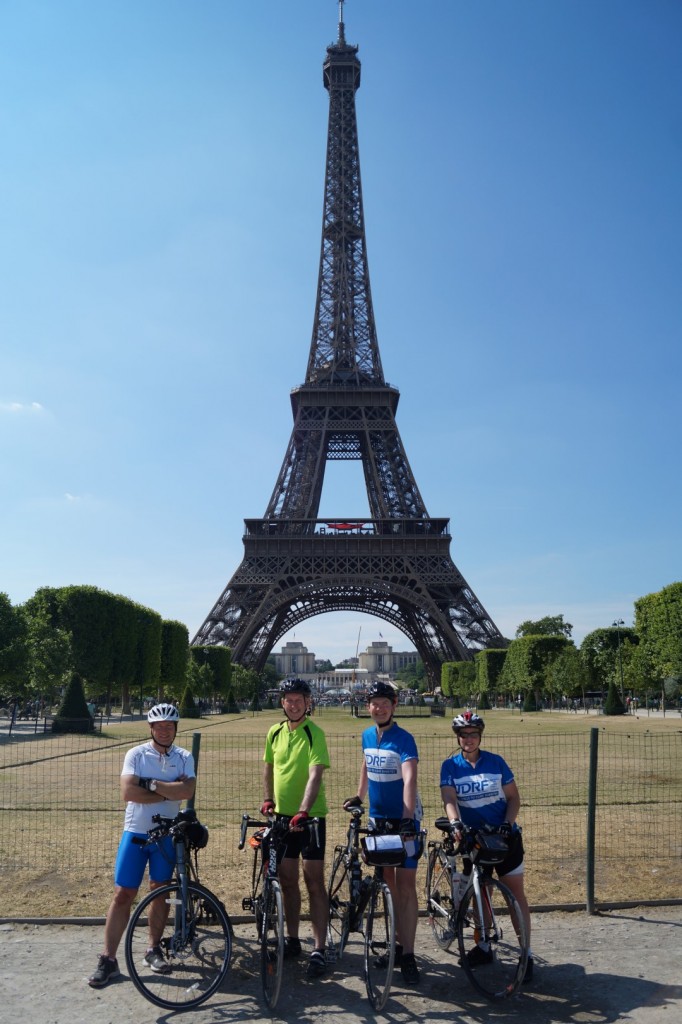 It hardly seems like a month ago since I wrote last year's WDD2014 and Blogaversary 2 post but now I reflect it feels like a lifetime ago.
Three years on and I'm surprised I'm still blogging, I thought my enthusiasm for this fad would have died out by now and I suppose it has a little as I just don't seem to write so much these days. In reality the problem is time and I'm not sure that's going to improve any time soon.
World Diabetes Day for me is about reflecting on what we've achieved during the past twelve months whilst looking to the future about we'll achieve, plus the advancements of medicine and tech which help everyone with Type 1 Diabetes.
(I'm posting this early as I'm away for the weekend.)
Motto for the last year
I can sum up the last 12 months in three easy words: Pay It Forward. I'd like to think this has always been my motto but never so much as it has been recently. It's important to me, it keeps the world spinning in my eyes, it makes may days brighter and when in (thankfully rare) darker moods it's the only thing which gets me through the day.
So here goes for a few moments of the previous year, but first how's Amy been getting on?
Amy's worst moment with Type 1 – Where's Jacques?
Quite recently we visited Versailles so it's apt to think this last year was the best of times, it was the worst of times. Unlike in Dickens's Tale of Two Cities there's been no revolution but we've certainly had two episodes which came too close to kissing the guilotine for my liking. August was marred by two moments when we just took our eye off the ball and by rights Amy should have gone to hospital to quickly get her out of her nose dive towards diabetoketoacidosis. I don't feel that proud that I didn't take her in but we wanted to spare her the trauma, but she was scared, we were all scared and yet the first occurrence really proved what a great team our little family unit is, all pulling together for the good of Amy.
That first near-DKA occurrence was a dark moment for me particularly, I've never felt so helpless but at the same time the education everyone in the #DOC has helped me attain meant I knew what was going on.
It turns out I can't even read this tweet without welling up, it's raw: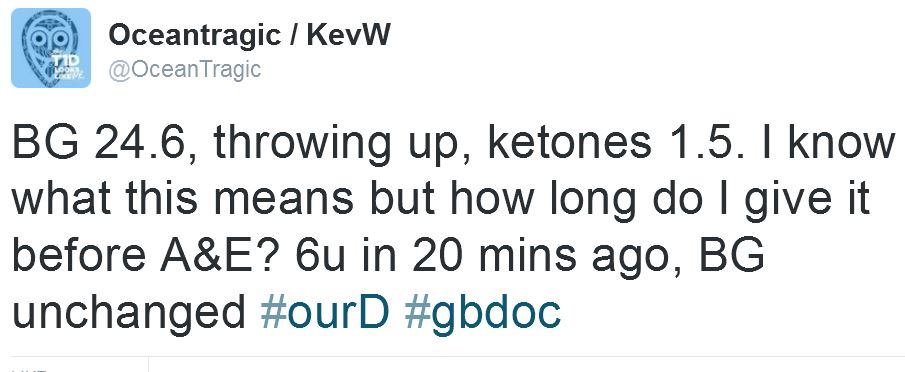 Whilst I got lots of advice from the #DOC it was really only Andy Sherwood who kept me going through this as without WiFi or data I relied on SMS and I thankfully had Andy's number to hand. Thank you Andy.
Anyway, enough of this dark rubbish, let's move on.
Pay It Forward – with the Pharmacists and Peer Support
In December last year I got the opportunity to help the next generation of Pharmacists learn what living as a family with Type 1 diabetes meant. I thought it went well but maybe not, I've not been asked back.
I've continued my role as Peer Supporter for Diabetes UK in a slightly lesser manner than before but still get to help people via email. It's a vital service but I just couldn't commit any time to answering the phones anymore.
January: time to say #WeAreNotWaiting
On January 1st, in 'new start' mode I pulled the trigger and ordered up the components needed to build xDrip and get Nightscout up and running.
10 days later with it up and running I realeasd my first blog about it: #WeAreNotWaiting thanks to #xDrip – Introduction.
I can't possibly explain it here so read the above article or any of the several #WeAreNotWaiting posts I've done.
The xDrip blog articles went wild, especially in the States and are still used by many to introduce xDrip and Nightscout to newbies. I'm quite proud of that.
My involvement with Nightscout and xDrip moved on a stage when I was asked to be part of a team presenting Nightscout to many families at a conference recently. See the posts here and here or watch the videos of the presentations.
My involvement with Nightscout is contuining at a pace and I hope January's blog(s) may prove interesting and exciting.
March: the #GBDOC conference
The first ever 'unconference' organised by Paul and Midge of TeamBloodGlucose was simply brilliant.
The opportunity to meet with several of my online friends was excellent and meeting Veeny was a highlight for me but the effort Jules put in to be able to attend made her the star of the show for many of us.
Later that evening we would learn that toothpaste is an unsuitable hypo treatment. It's a shock eh?
April: Amy nails a week in Germany
Amy spent a week in April on a student exchange trip to Germany. Not only did she nail her glucose levels sufficiently to have a great time away – some feat considering the family lived so close to the Haribo outlet shop – but she spoken German all the time, one of the few to do so, and nailed an A in her GCSE which she took two years early.
May: Conferences, Public Speaking and Interviews
May was a big month. First, Amy and I spoke a little at the National Paediatric Team Meeting in Birmingham. A super scary time speaking in front of 200 health care professionals.
Then I had the most wonderful time with Chris, interviewing Dr Stephen Ponder about Sugar Surfing on behalf of Diabetes UK. Dr P is undoubtedly one of the nicest people I've ever met.
June and August: cycle, cycle, cycle
In June I undertook the biggest cycle ride of my life, cycling from London to Paris in a self-organised and unsupported trip with friends, raising £600 for INPUTDiabetes. The full self-organised London to Paris trip blog is available here if you fancy doing this yourself.
In August I rode the longest ride of my life, 100 miles, supporting JDRF and raising £430 in the Prudential Ride London Surrey 100.
And finally, some statistics
My blog has never been about statistics however it's really nice to see them improve. Well I say improve, they've rocketed since blogging about Nightscout and xDrip.
In the first year the blog had about 11,000 hits.
In the second a huge increase to 27,000 that year, over 38,000 in total.
In the third, because of xDrip, it's massively increased to 52,000 hits, and a grand total of over 90,000 hits.
The key thing about these numbers is that people are finding the information that matters, and that's all that matters.
#PayItForward