I'm no chef so have never really thought of putting any recipes on this site but I've made this dozens of times and many have asked for the recipe so it made sense putting it up on Circles of Blue. I've also been spurred on by the recent blog by Helen of the low carb Fat Head Pizza recipe I've been making for years, maybe I'll put up my version next.
Being Easter this cheesecake had to feature Cadbury's Mini Egg per slice, raising its carb content but well worth it.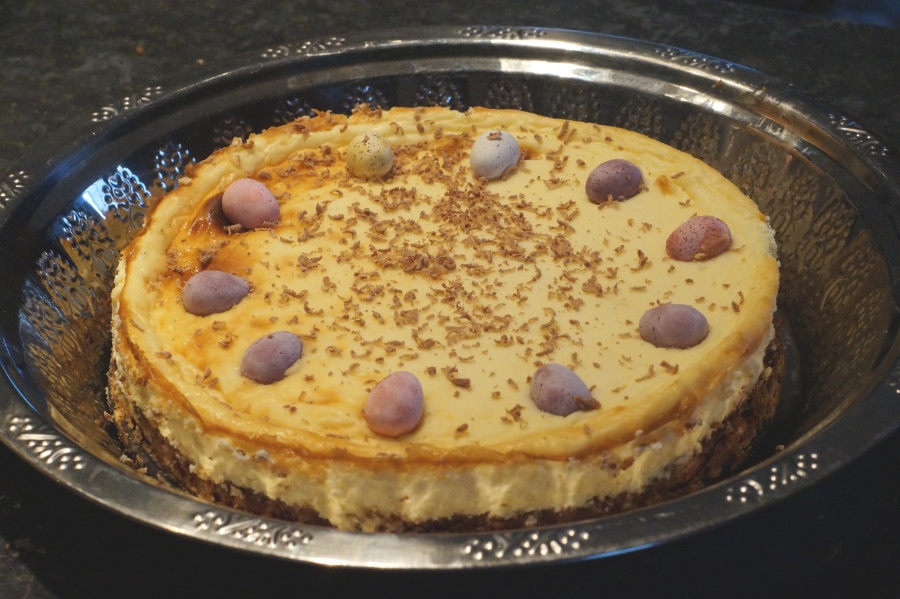 First things first, always make sure you've got the right ingredients, don't do as I did. I'd also say that this cheesecake is a great base and regularly we will add fruit toppings to it, although to keep the carb content down single cream is a perfect addition.
This Chocolate Brownie Cheesecake recipe was developed by Carolyn from All Day I Dream About Food, an excellent site for all things Low Carb. Here's the original recipe.
Carbs, carbs, carbs
With the right ingredients this should work out at roughly 4g carbohydrates per slice (according to the original recipe).
My version above with its incorrect ingredients and toppings was more like 8g.
The ingredients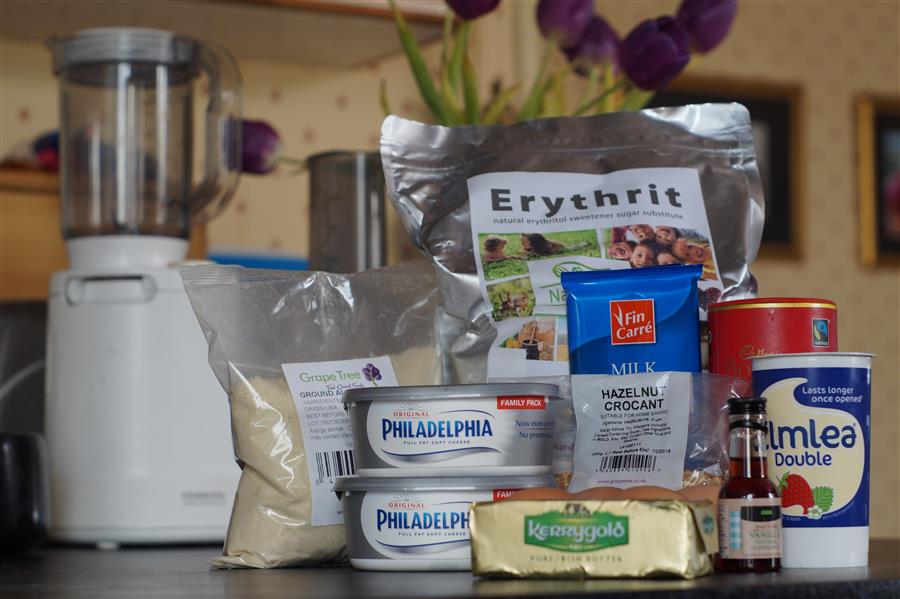 Chocolate Brownie base:
90g butter
60g unsweetened or dark chocolate
40g almond flour
15g cocoa powder
70g of
erythritol
sweetener
2 large eggs
dash of vanilla essence
(optional) 40g of chopped pecans or hazelnuts
(optional) pinch of salt
Cheesecake filling:
454g Philadelphia/cream-cheese
60g erythritol sweetener
45g double cream – Elmlea works fine
2 large eggs
dash of vanilla essence
Ingredients options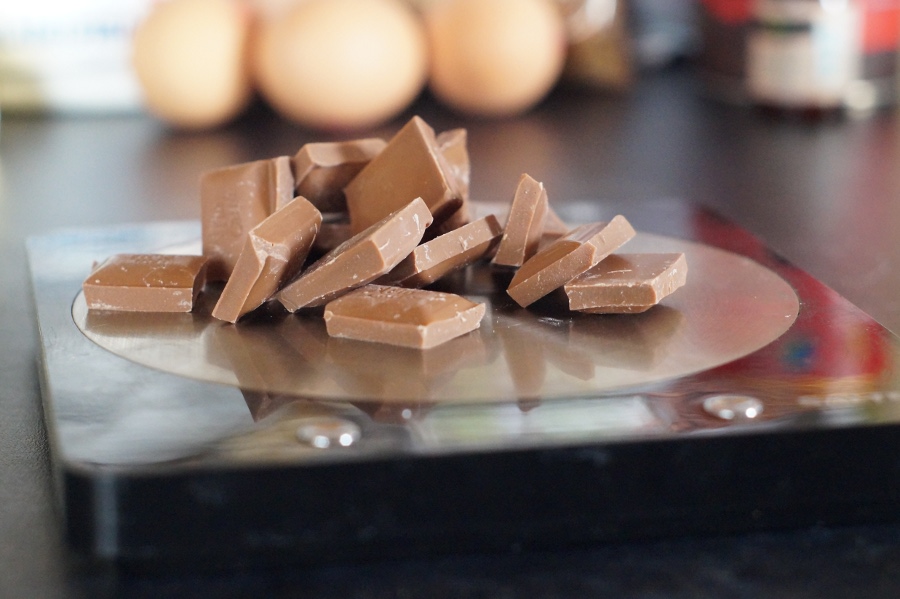 If only I'd checked the cupboards before deciding to make this cheesecake I would have noticed my stash of unsweetened or plain chocolate had disappeared. So a higher-carb substitute had to be used. In theory the darker the chocolate the less you have to use so darker is better in my opinion.
The use of salt is optional, I don't think it makes much difference.
The use of nuts is optional, I quite like the added texture for the base but it can change the flavour substantially and Amy prefers it without.
Preparing the base
First, switch the oven on to 160C (fan) (325F, Gas mark 4).
In a microwave melt the chocolate for 15 seconds until it softens slightly, then add butter and microwave for a few more seconds until you can mix them together easily.
In a separate bowl mix the almond flour, cocoa powder and salt.
In a large bowl beat eggs, then add the erythritol and vanilla. Mix until smooth.
Mix in the almond/cocoa mixture, then the chocolate mixture, then add the nuts (if you want to).
Baking the base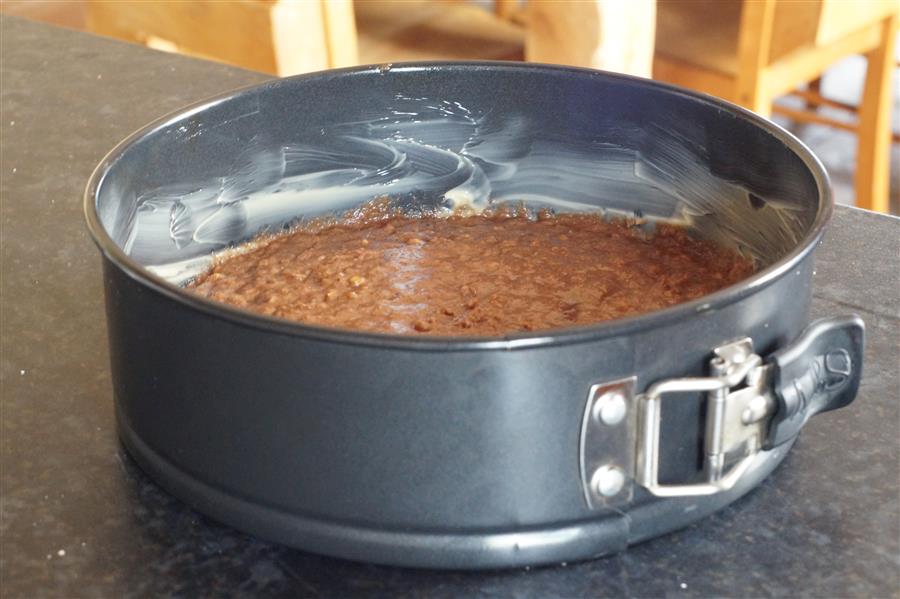 Turn the mixture into a greased 9 inch springform pan.
Shake the pan to get the mixture flat.
Bake for 15 minutes whilst you make up the topping.
Mixing up the topping
In a large bowl mix up the cream cheese until smooth.
Add beaten eggs, or do what I do and push the cream cheese to one side of the bowl and beat the eggs in the other.
Mix throughly the cream cheese and eggs, add in erythritol, cream and vanilla.
A baked base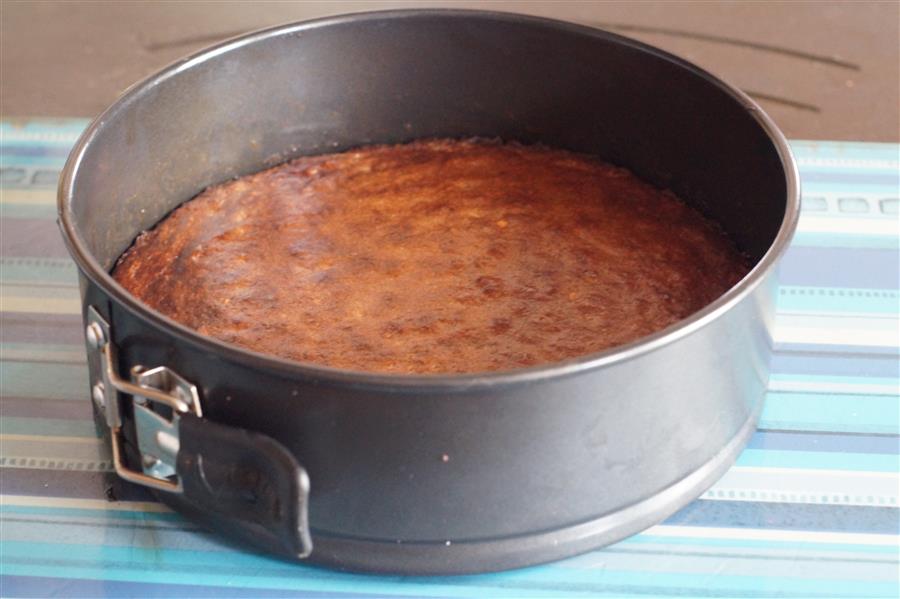 After 15 minutes the base should look like this.
Reduce the oven to 140C (fan) (300F, Gas mark 4)
Let the base cool for 15 minutes.
Putting it all together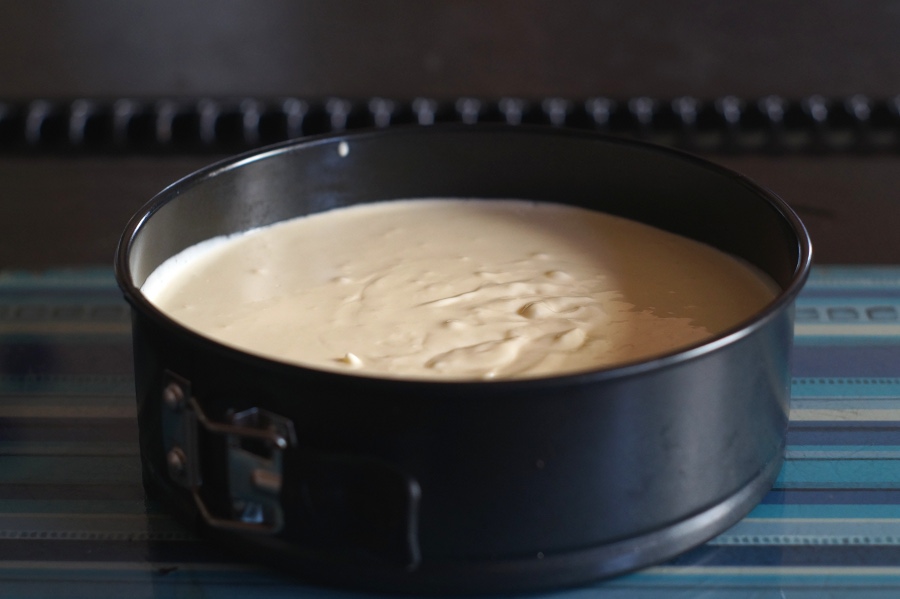 Spoon the filling onto the base and shake pan to even it out.
Place in oven for 35 minutes.
All baked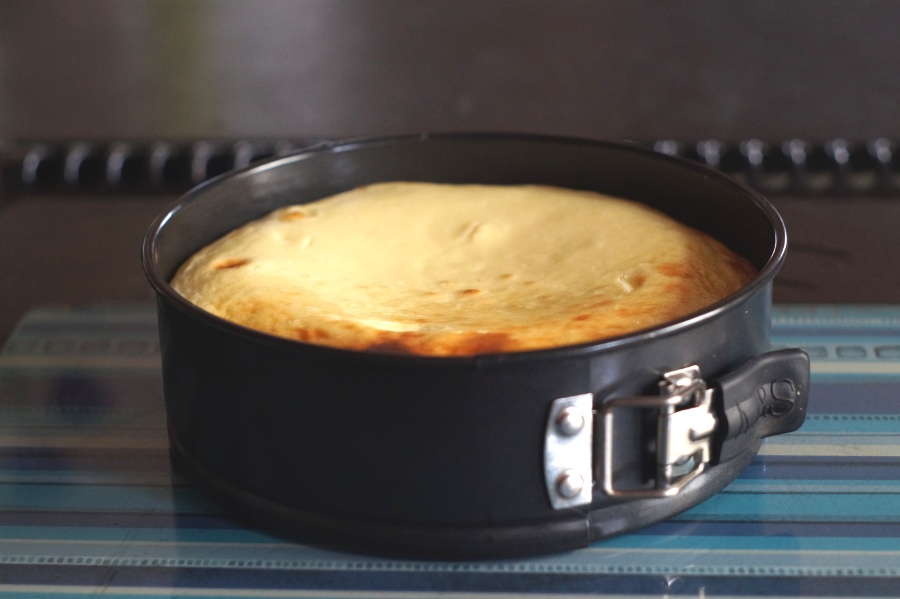 After 35 minutes the topping should move slightly when you give the pan a slight shake. If it moves a lot put it back in the oven.
Note that the top isn't flat but it will sink back down.
A finished cheesecake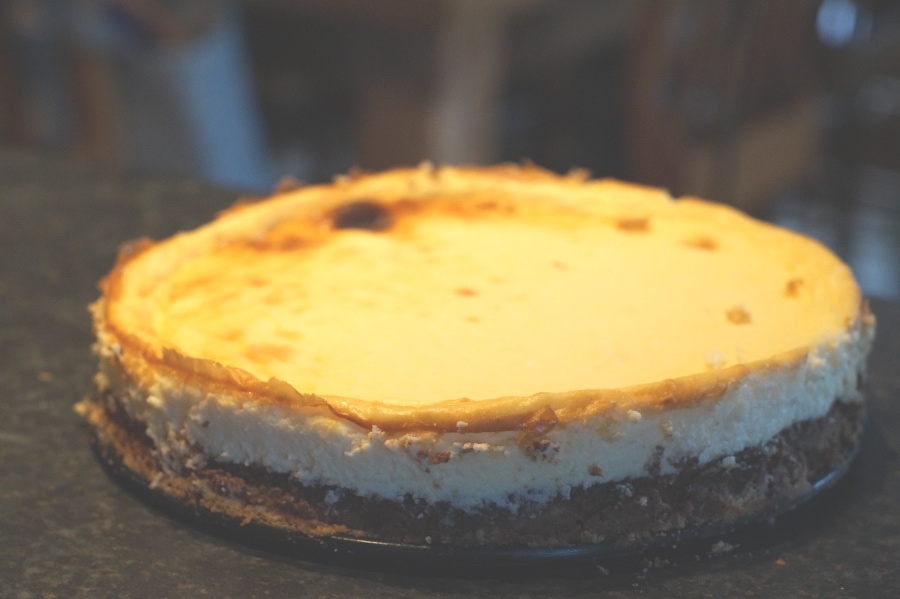 Remove from oven and let cool.
Run a knife around the pan to loosen the edge.
Remove pan sides.
Cool in fridge for a couple of hours.
An Easter version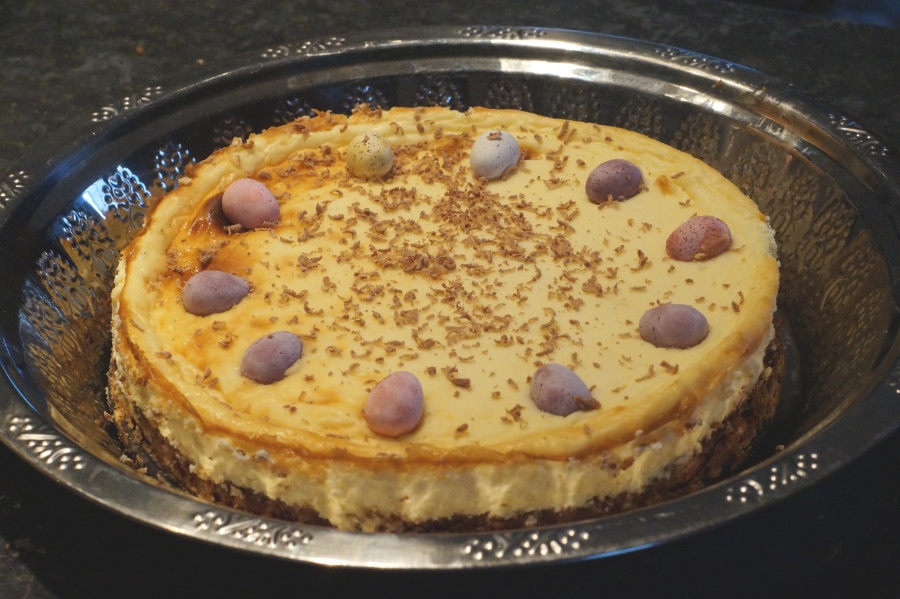 Just to make this one slightly more suitable for Easter I added one Cadbury's Mini Egg, adding a whopping 2g carbs to each slice. It had the added bonus of making sure the slices were cut up evenly.