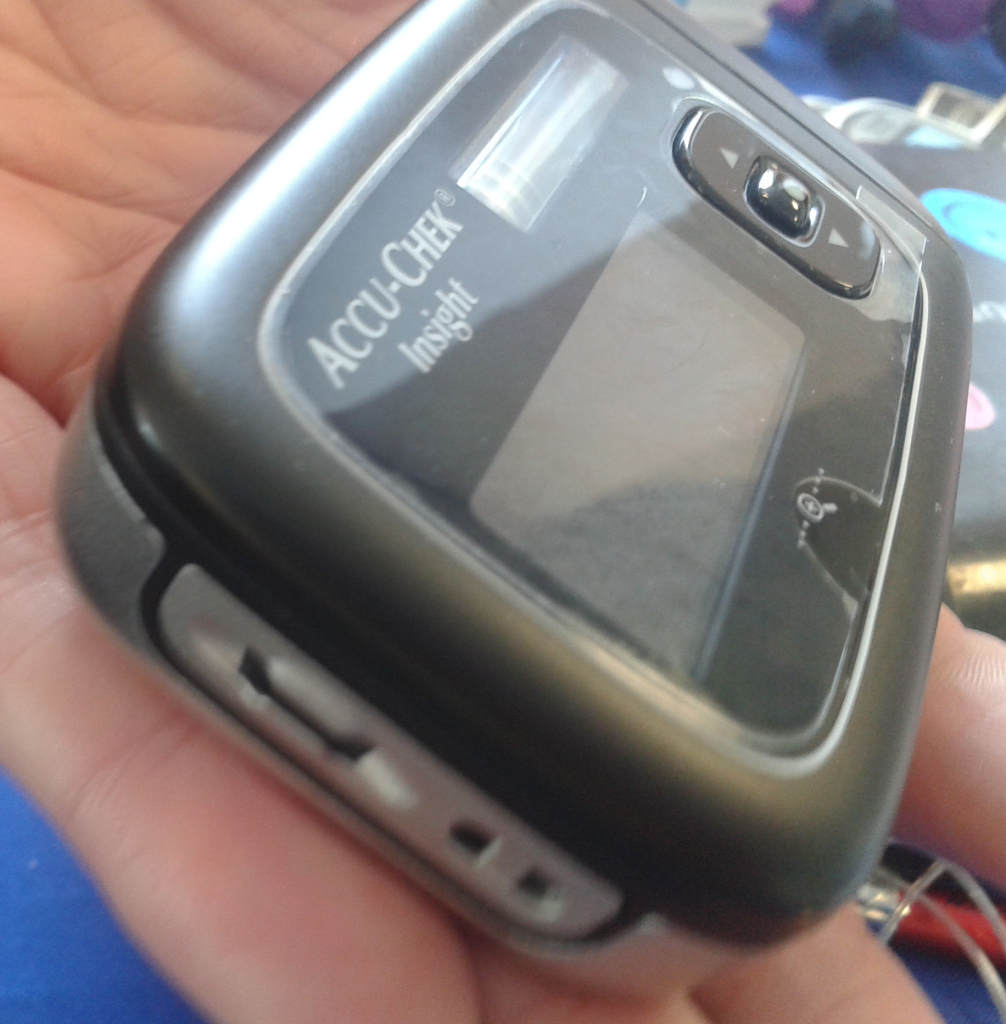 At a recent diabetes education day I got the chance to have a look at the new Roche Accu-chek Aviva Insight Pump, nicely demoed by Helen our local Roche rep.
I was very interested to see this pump especially as it came a very close second to the Animas Vibe we selected for Amy last June. You may be interested in my write-up from our
official demo of the Roche Accu-chek Combo Pump
from May 2013.
I only had a few minutes to look/play with the pump and its meter so I'll keep this brief.
Here's a few key points about the new pump:
1. It's still not officially waterproof although like its predecessor it's IPx8 rated, as is same as the Animas Vibe which is regarded as waterproof by Animas. So it's waterproof BUT if it gets damaged by water it's not covered under warranty. This is (still) madness and something Roche need to sort out…in my opinion.
2. It has a new meter which has a more modern feel about it.
3. The pump appears to be much smaller and like its meter looks more modern than its predecessor.
4. The reservoir only holds 200 units of insulin. I was asked by a friend if this would be a problem for us and it wouldn't: Amy changes her infusion set on her Animas every 3 days and puts about 160 units in.
5. There's a new device to help fill the pump reservoir which takes some of the hassle out of the process. I liked this, a lot, which is why I took a little video…see below.
6. Soon after release you will be able to get pre-filled Novorapid cartridges, which appear to only hold 160u.
7. Both the meter and the pump look so much nicer than before.
8. If you want CGM, you'll probably have to wait for the next pump model.
9. It is due for official release to the public in June/July.
Here's the meter and pump: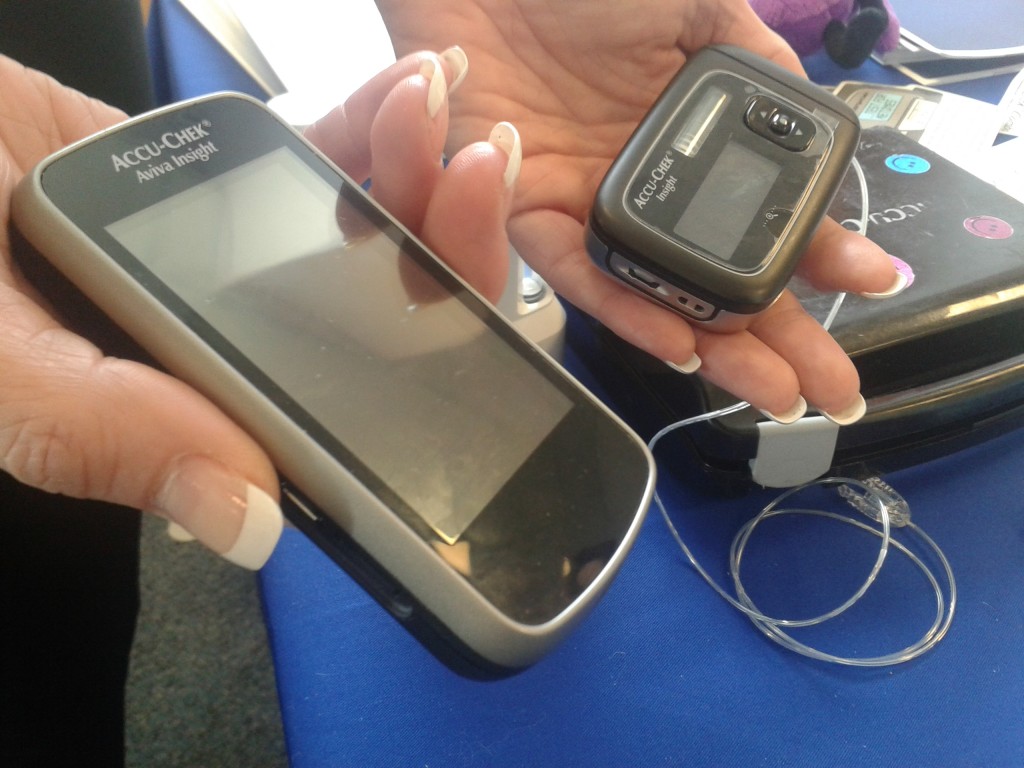 Here's the meter showing its nice colour screen: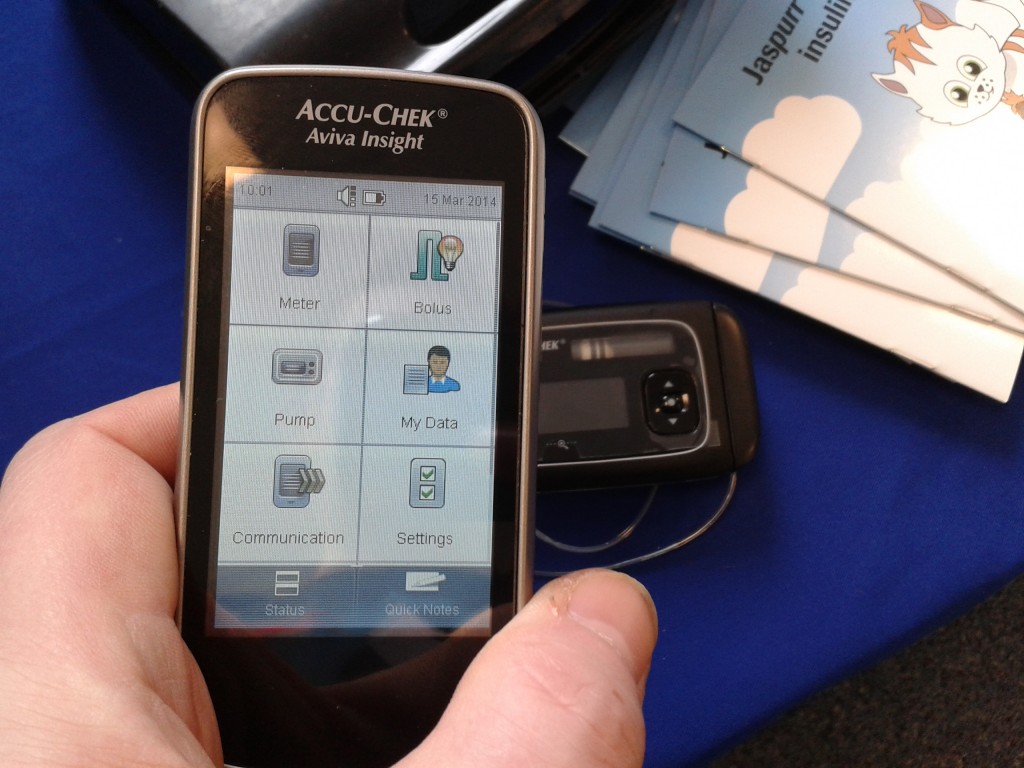 Here's the reservoir filling device: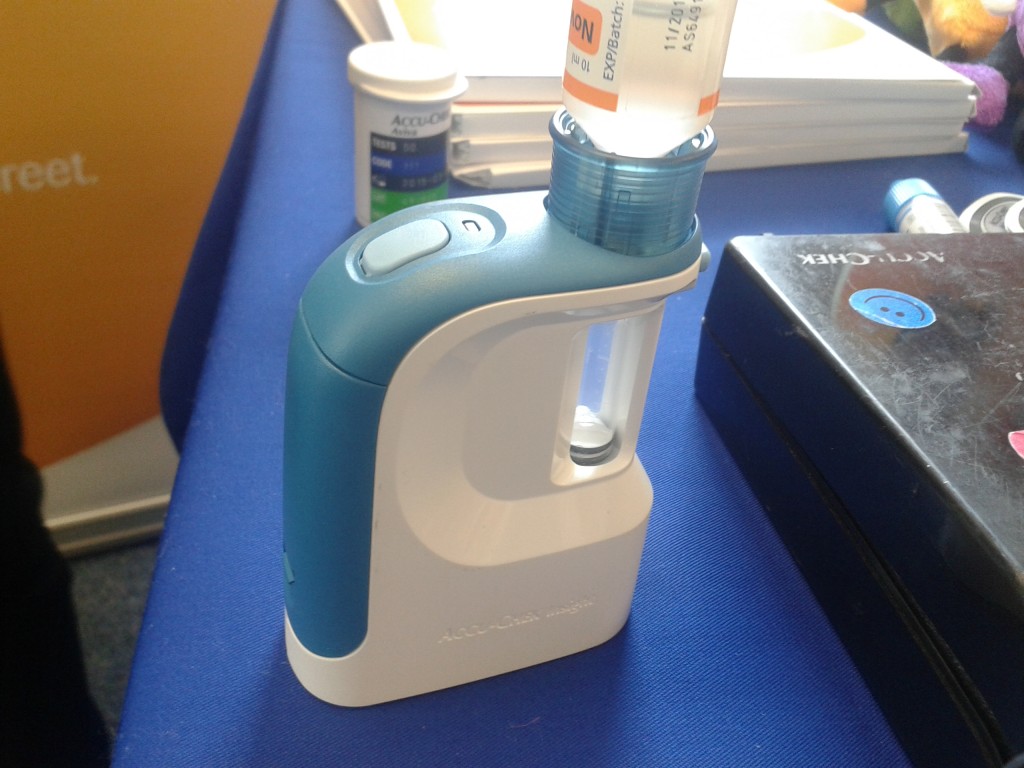 Here's the reservoir filling device in action:
httpv://youtu.be/Gu7AKyzOYmg
Further reading:
About the Insight pump
About the cartridge filling system
About the pre-filled cartridges