200?
Oh heck
Oh heck indeed
Back in January after presenting for my first time ever (outside of work) to a large audience of 30 at the TalkT1 event Dr May Ng and I chatted offline about my presentation. I wanted to know how the messages came across, how I came across and how it could have been better, just in case I was to ever present anywhere again. From my point of view I was so nervous it was difficult to gauge others' impressions.
Then came Dr Ng's little question: "are you free on 14th March?". She was organising the North West Children and Young People's Network Education Day and had a slot for a speaker.
"Yes. Is it for a talk or workshop?"
"A talk. 200 HCPs in Children's & Young People's diabetes attending for the annual education day"
200?
Oh heck.
Oh heck indeed.
I was pleased though, as Mike (of http://www.everydayupsanddowns.co.uk/) was going to be presenting there too, plus I'd get to chat with May and Francesca again, plus the chance meet some of the parent reps such as Nicky whom I've chatted to lots.
I'd also get the chance to include some Nightscout stuff in there too; just try and stop me talking about that eh?
Flying high on a Sunday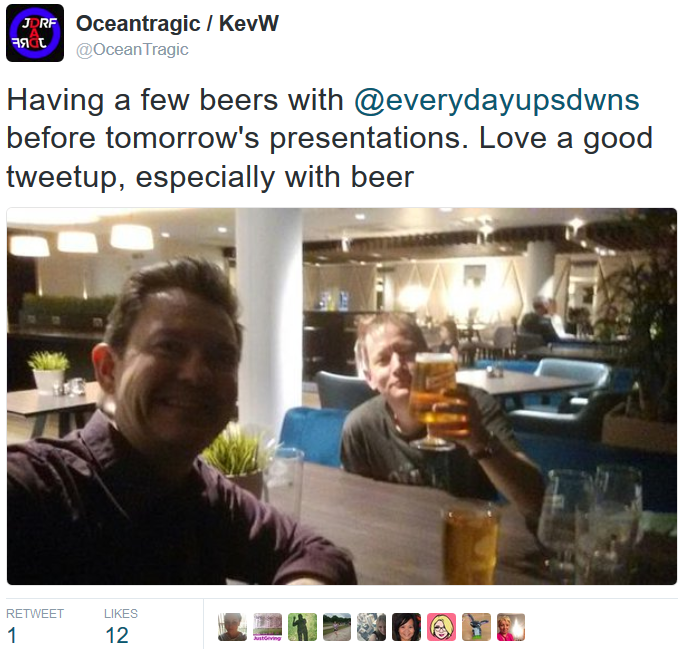 The short flight to Manchester was my first ever domestic UK flight, great fun although I was quite nervous about the following day. Nervous but excited at the same time but somewhat wondering whether I'd regret my 'yes' to May two months earlier.
Mike and I had a great chat over a few beers and dinner, amazing that it was only the second time we'd met but it seemed like we were old friends, chatting about all the good stuff our other #DOC friends do, so many great advocates and great people. It was good to chat about some projects we're involved in, some separately, some together.
It was funny when Mike asked me to double check his carb count of dinner as honestly I had no clue, this being one of the areas of T1 care Amy definitely takes care of herself; my memory isn't a patch on hers.
A Day In Tweets
Before I continue I just want to point to Mike's Storify of #NWCYP2016, summarising the day and its presentations via a series of tweets.
Dr Philip Weston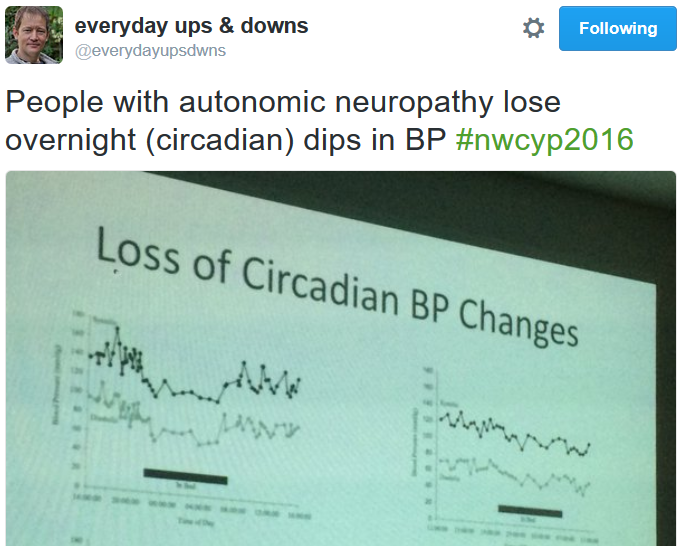 Dr Weston's presentation started with Autonomic Neuropathy and almost lost me within minutes; I feared today's presentations might be too much for my little brain to understand but actually it was fascincating, and scary, but mainly fascinating.
The audience were asked to test their pulses whilst breathing in and out, and then holding and slowly releasing their breath, with the idea to see if their heart beat was changing. If it doesn't this *may* be a sign. Read this for more info: http://www.mayoclinic.org/diseases-conditions/autonomic-neuropathy/basics/tests-diagnosis/con-20029053.
The non-HCPs I was sat next to all agreed it was one of the hardest (read: worrying) presentations we've sat in on.
Professor Helen Cooper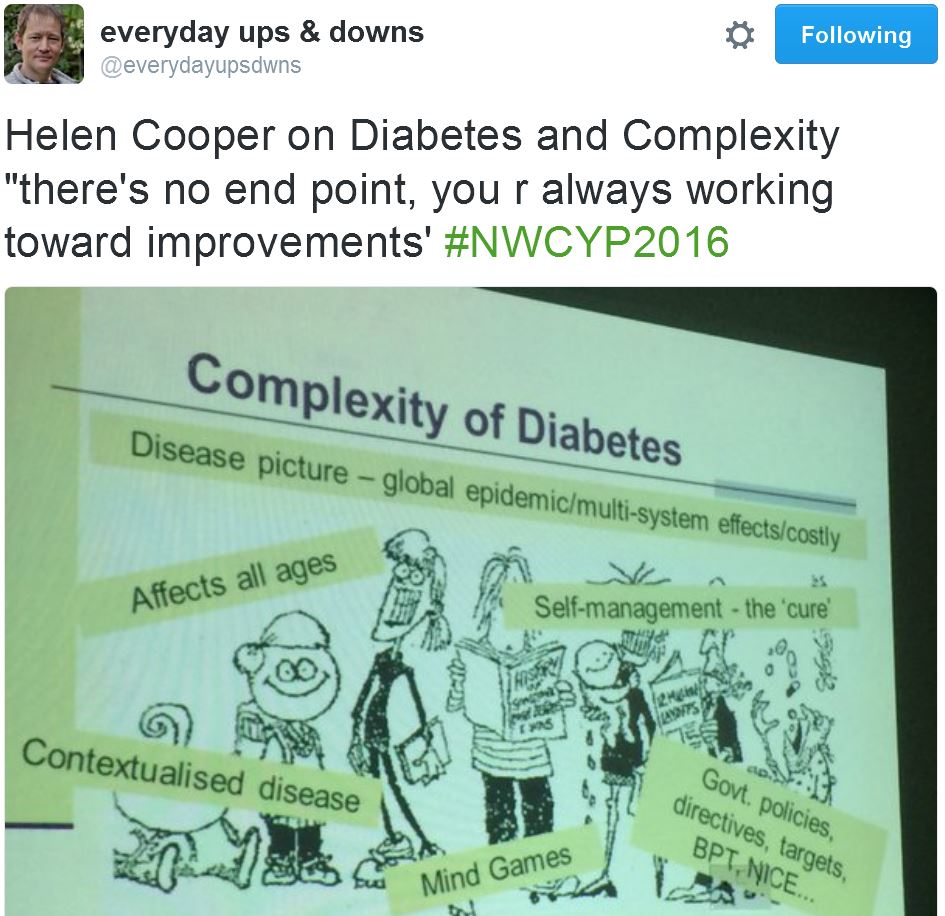 Not only leading in her field, Professor Cooper is proof that having Type 1 need not stop anyone and she's proved this during the 50 years since being diagnosed. I find it wonderful being in the company of people with such experience and each one (Derek, Lis, Pat and now Helen) has a great and happy outlook.
Helen's slides were gripping and fun, she spoke about learning being essential and said "there's no end point, you are always working toward improvements". Slides of landscapes spoke about the Mountains which resembled the high points and valleys which resembled the lows, reminding me that earth is not flat, life is not flat and it made me think about those flat CGM traces we all seek which don't mirror those a person without Type 1 would show.
Dr Chizo Agwu

Dr Agwu presented about Toddlers with Type 1, something I've always been grateful we didn't need to deal with: people often say they don't know how families like ours cope, well I don't know how families with toddlers cope.
It really brought it home when meal times were discussed, about how on earth can you give insulin in advance – something many people/teens/kids do – when you're dealing with a toddler who just won't eat something. I remember those days well and it was hard enough when we didn't have insulin/hypos/hypers to deal with.
She mentioned something I've thought for a long time: that it is important to screen parents for depression. Absolutely correct, we're all in it together and if the parents aren't functioning the team is going to suffer.
Mike Kendall – Blogger, patient, all round nice chap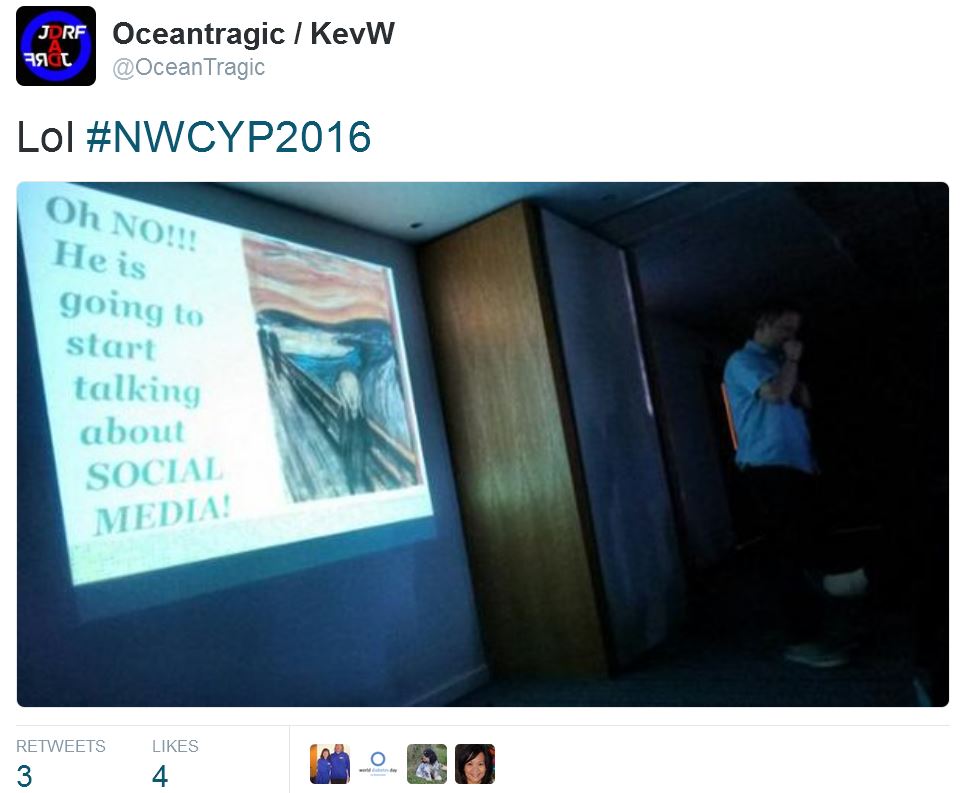 Mike is a natural presenter, eloquent, factual, meaningful messages and (sadly for me) too blooming funny: how on earth was I going to have the funniest presentation after his?
Mike told the room what life with Type 1 can be like, what just four blood checks a day means in reality – you're in the dark for most of it. His analogy of life with T1 being like playing Scalextric with dodgy controls when a third of it is in a tunnel was brilliant, the room was in stitches. I secretly cursed our resident comedian and vowed to never present after him again (joking of course).
Mike went on to talk about things which help people deal with Type 1, such as the gizmos/tech and of course Social Media, which seemed to unsettle a few in the audience.
Mike's was definitely the funniest presentation I've heard in a while. Or in other words…grrrrr 😉
Dr Ruth Krone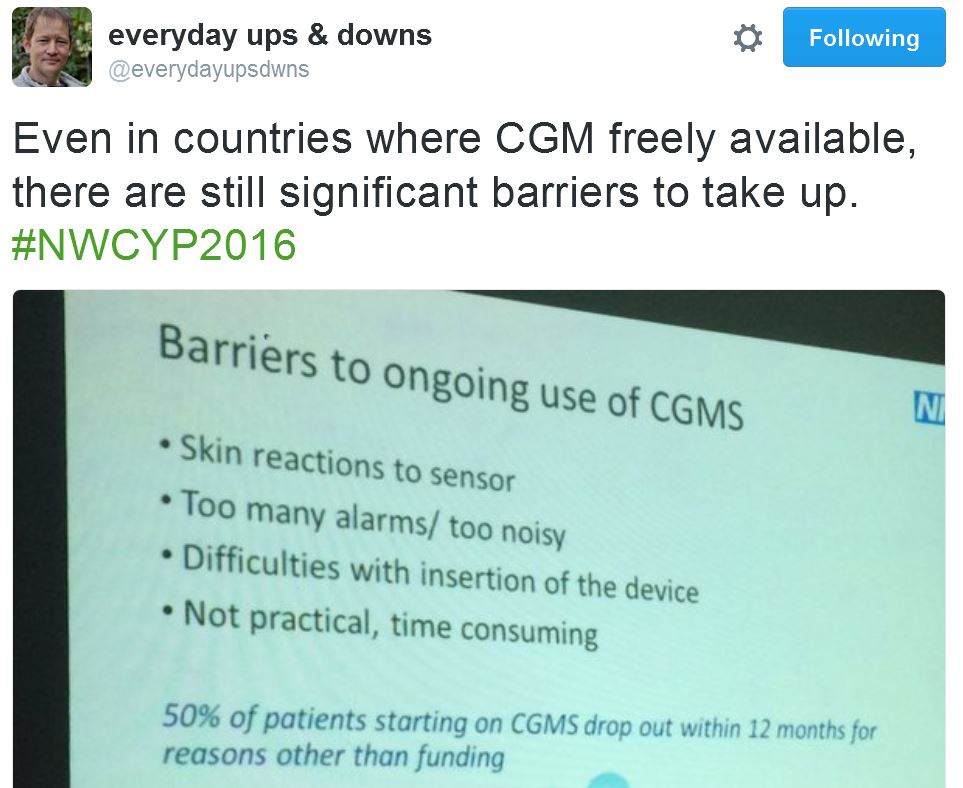 Dr Krone gave a great talk about the benefits of CGM and gave some real life examples of people who thought their diabetes management was excellent yet spent most of every night in a very long hypo.
She raised a very interesting point given that many are fighting for themselves or their kids to get fully-funded-full-time-CGM: Ruth told us that even where funding is agreed 50% of patients stop using CGM full time within 12 months. That's staggering, maybe CGM is just unsustainable, maybe alarm fatigue, maybe wearing another device is too much. It reinforced my belief that having the one or two week gaps after every sensor are good for our family's souls.
Some guy called Kev – clearly an idiot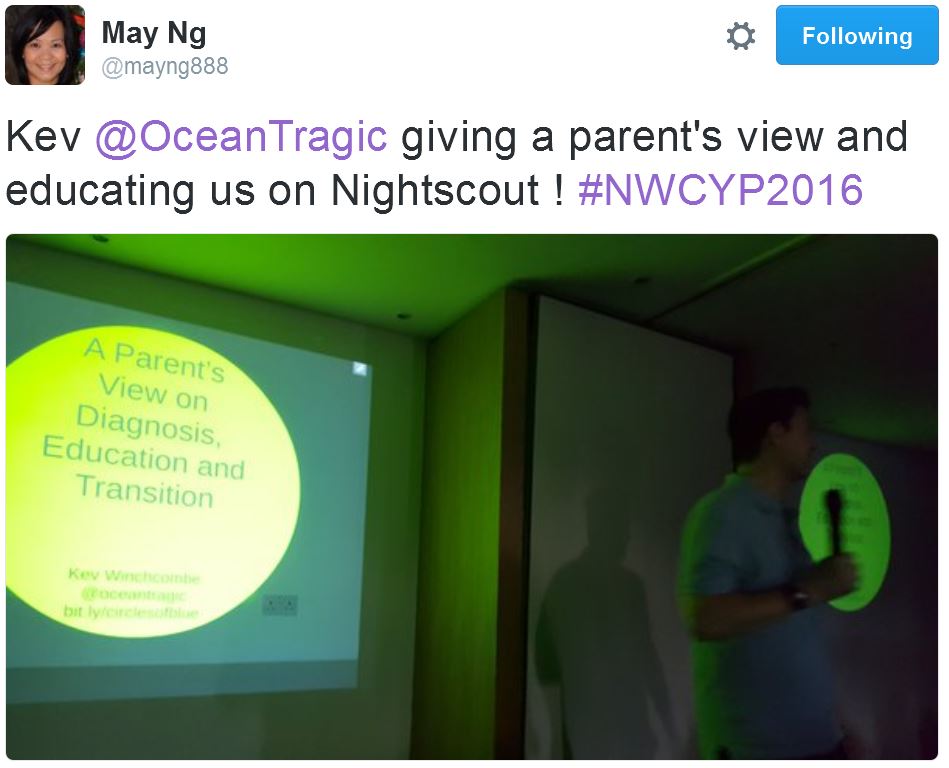 After the tea break it was my turn.
I was nervous as hell but actually looking forward to presenting I took the stage.
I'll go into detail in the next post but in short I gave an overview of Amy's diagnosis, moved on to talk about the education we received and what I feel is important, and spoke a little about transition hopes and issues. Finally – and way over time – I spoke about Nightscout and OpenAPS.
Helen Thornton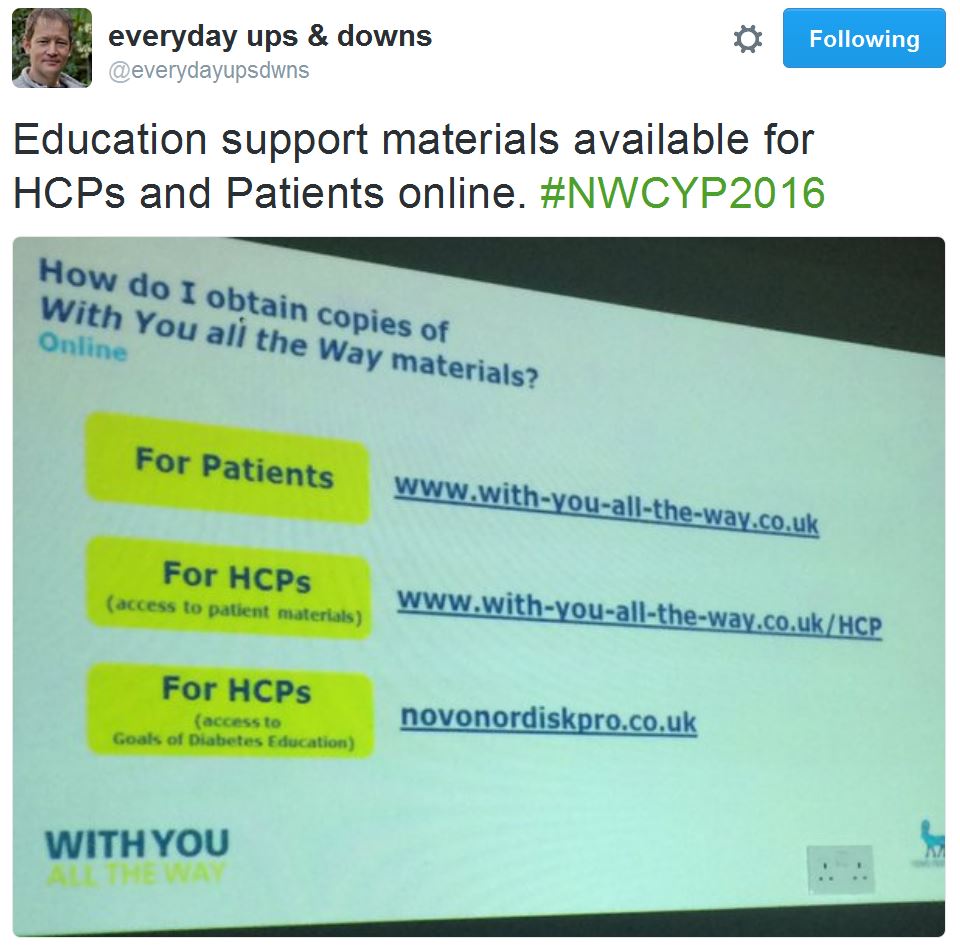 Due to my running well over time Helen had little time left, I felt guilty.
She presented an updated web site named With You All The Wa, full of education tools for HCPs and patients, it looked great, it looked like it contained some really useful stuff for all of us.
A key focus was for individualised goals, targets and education; music to my ears.
End of a great day
I'd thoroughly enjoyed the day, even the presenting bit. Getting the chance to listen to professionals dealing with interesting and sometimes tricky subjects was enlightening. I was amazed how much I'd actually understood.
I was grateful for the opportunity – thanks May – to attend.
I was pleased to meet Nicky, Paula, the HCPs I spoke to and chat with Francesca again.
I was sad to find out I'm not as funny as Mike. 🙂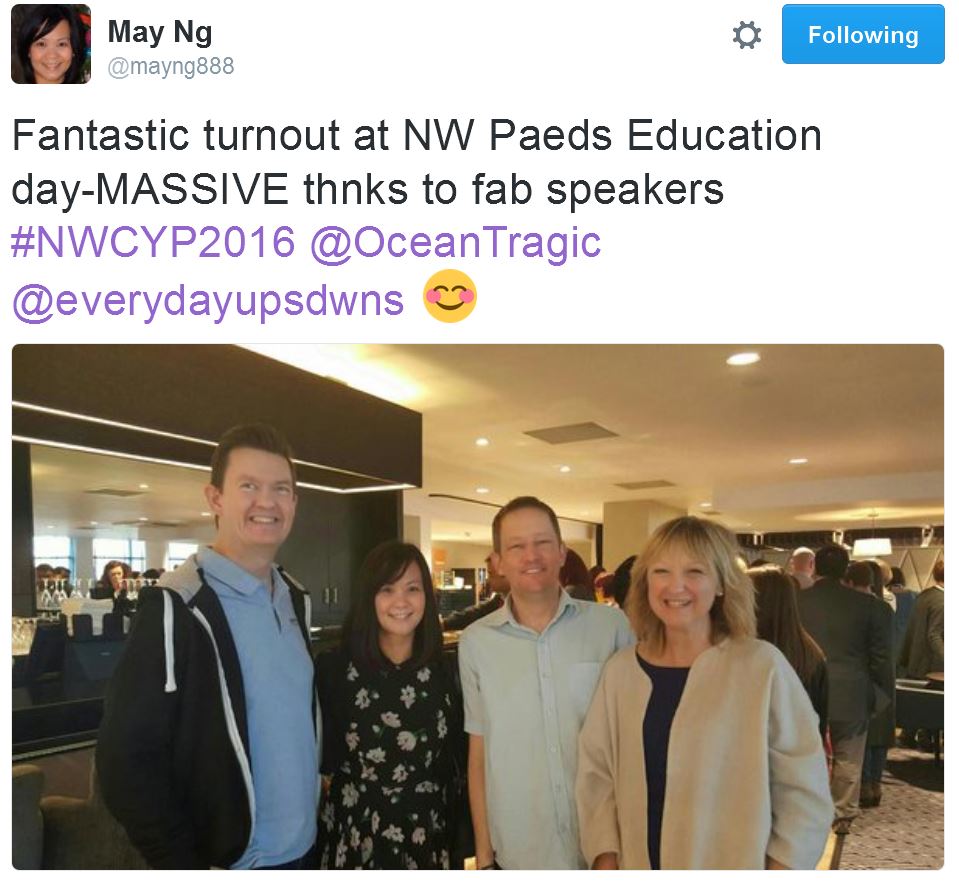 Me, May, Mike, Helen