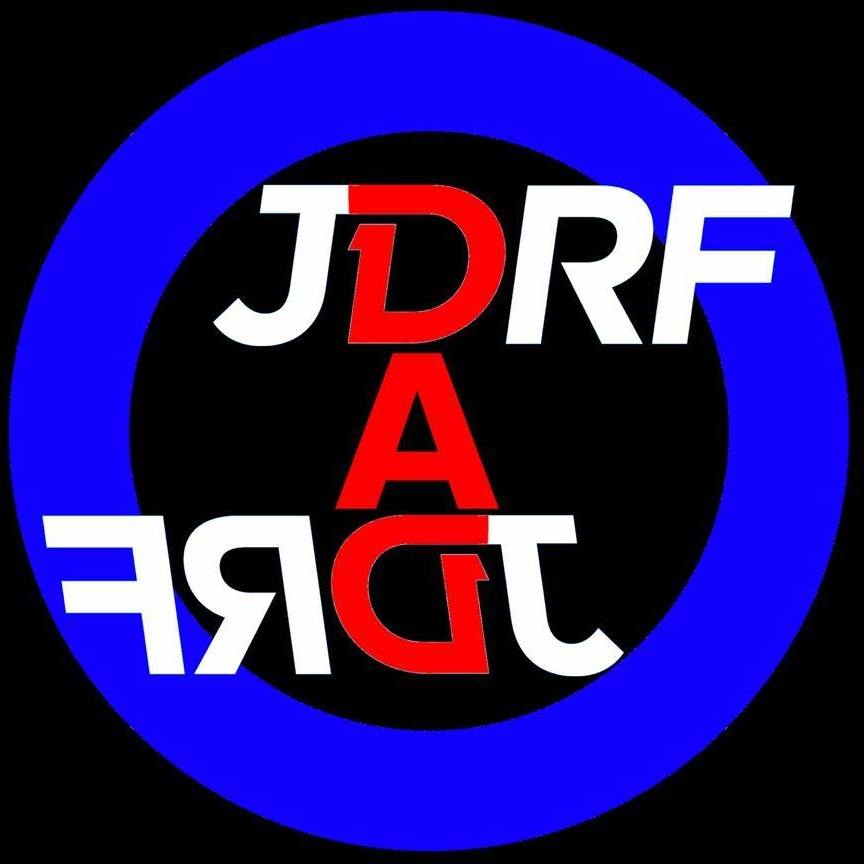 Shortly after last year's Nightrider there was a little conversation on our UK Diabetes Dads group. I suggested we should try and get a large Dads team together and immediately got two Yes's from Nightrider stalwarts Dave and Andrew. Little by little more Dads joined ending up with 23 Diabetes Dads and some friends. In total there were 30 of us riding with 27 of those fundraising for JDRF.
A little motivation & from nothing to everything
Many of the Dads have personally thanked me for organising and motivating them to do Nightrider but the truth is I did very little, they wanted to do this and everyone motivated everyone else, with tales of training rides, pictures of bikes, etc..
A fair few of the Dads didn't even have a bike and stories such as Vincent's weren't uncommon: Vincent last rode a bike on his paper round 25 years ago. Alistair's story was similar. Others such as John signed up for the 60km ride but soon got persuaded that the 100km ride was achievable.
Lighting up the roads of London
After doing Nightrider in 2014 I knew our large team would get split up so I search for lights for our bikes and found these which I've gotta to say looked by far the best lights at Nightrider. It gave us the chance to display multiple images throughout the whole ride, include JDRFs logo, the JDRF/Dad logo I created (see top right) and others such as the Nightscout logo. In my opinion these were the best lights of any bike doing Nightrider.
httpv://www.youtube.com/watch?v=DRTMcmgu87s&feature=youtu.be
Team motivation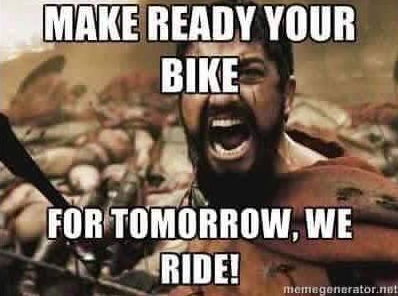 Strava and Facebook are great motivators, people put up their rides, you see it and feel guilty you haven't ridden for x days, so you go out for a ride and post it on Strava/Facebook afterwards. And so on.
And on.
With so many of us in the team the rides got longer, the bravado better, the team closer and the jokes worse. Far worse [thanks Vincent 🙂 ]. But it was turning into a great team and forgetting Nightrider we all just wanted to meet up and chat and joke.
Nutter on a bike
My RideLondon 2015 cycling buddy from last year Paul Smart made a heroic decision that to prise hard earned cash away from his friends Nightrider would not be enough. No, 100km is far too easy (!) so Paul planned to ride to London from west of Birmingham, leaving on the Friday and cycling 100 miles to Aylesbury before finishing the other 50 miles on Saturday morning and then taking on the Nightrider that night.
Nutter.
But he did it, in fact he smashed it.
Legend.
25 Lamb Bhunas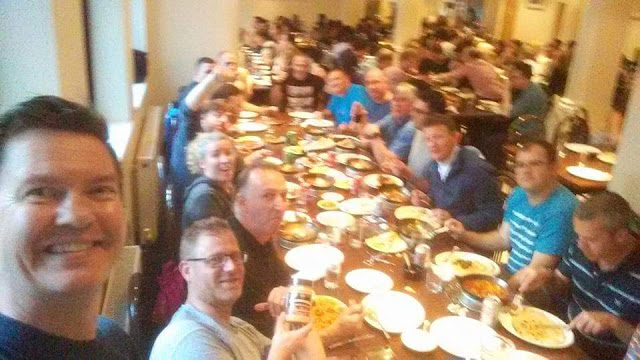 It seemed like a good idea at the time with Lahore Kebab House being a firm favourite of mine and Andrew's: let's all meet and have a curry before the ride.
Right now I can realise that a curry before cycling 100km isn't such a good idea but in truth it went done a storm, especially Lahore's legendary lamb chops which we ordered 6 plates of.
Nightrider dawns…or rather dusks

The curry, or rather the tube to/from had made us late for registration, it was bedlam, no-one knew where to queue up to get their ride numbers and hi-viz vests. Luckily Daniel's wife Julie went into event organiser mode and sorted us out, thank goodness as we'd never have set off for ages otherwise.
As it was our supposed start time of 11:00pm had turned into 11:24pm.
And the ride?
Well, in short it was brilliant but I'll let you watch these two videos to find out.
First it's mine, turn your speakers on….
httpv://www.youtube.com/watch?v=mzPRRGI56mA
And second it's the one shot by David Reid, featuring selfie-idiot me:
httpv://www.youtube.com/watch?v=L1wxM-L16us
A lovely fundraising amount
Finally, the whole point of the ride was to raise money for JDRF and I think we did this pretty well.
My personal thanks goes out to Stuart, Matthew and Daniel for the sheer volume of sponsorship they got it. Amazing effort lads, well done.